PRESENTATION COPY
ČAPEK, Karel.
Meteor … Translated by M. and R. Weatherall.
London, George Allen & Unwin, [1935].
8vo, pp. [4], [9]–255, [1]; a very good copy in the original publisher's decorated cloth, with the original illustrated dust-jacket, edges chipped, lower panel a little soiled; Palivec's bookplate to front pastedown.
£1500

Approximately:
US $0
€0
First edition in English of Povětroň [Meteor] (1934), with a signed presentation inscription from Čapek to Václav Palivec on half-title, dated 1936. In 1935, Palivec, the brother of Čapek's sister's husband, gave Čapek and his new wife as a wedding present the use of a house in Stará Huť, near Dobříš, just south of Prague. The next three years (the last) of Čapek's life were spent improving the house and garden, and he wrote a number of works there. The house, 'Strž', is now a memorial–museum.

This is the second part of what is generally regarded as Čapek's masterpiece: a loose trilogy of novels – Hordubal (1933), Povětroň, and Obyčejný život (An Ordinary Life; both 1934) – which discusses moral questions. René Wellek writes: 'Meteor, on the whole, seems to be the most original, the most poetical of Čapek's many novels. Here, for once in a way, the exact phantasy of the poet is at work, much more so than in the pseudo-scientific romances' (Essays on Czech Literature, p. 60).

'An aeroplane crashes in flames. The pilot is killed, and the passenger shockingly burned, internally injured, and unidentifiable. The identity of the aeroplane is also a mystery, and after some days of unconsciousness the passenger dies nameless and unknown. Three people, a nurse, a clairvoyant, and a poet are so moved by his fate that each of them reconstructs one aspect of the circumstances that led him to such a terrible end. So through their imaginations we learn the whole story' (jacket blurb).
You may also be interested in...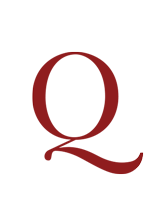 THE SECRET, MYSTERIOUS, TERRIFIC HORRORS OF THE HAUNTED RECESSES OF THE GLOOMY CAVE OF ETC. ETC. [PLUMPTRE, Annabella].
The Western Mail: being a Selection of Letters made from the Bag taken from the Western Mail, when it was robbed by George –––––, in 17––. Now first published.
First edition. Like her better-known older sister Anne, Annabella Plumptre ('Bell') was a translator and novelist. Their father was Robert Plumptre, prebendary of Norwich and president of Queen's College, Cambridge. They began their writing careers as part of the Enfield circle where participation in private theatricals may have contributed to Bell's easy assumption of different characters and idiolects in this collection of stories.
AN INSCRIBED PRESENTATION COPY OF 'DE SATGÉ'S VALUABLE AND RACY REMINISCENCES' SATGÉ, Oscar John de.
Pages from the Journal of a Queensland Squatter.
First edition. Born in England to an aristocratic French father and an English mother, de Satgé (1836-1906) was educated at Rugby School. In 1853 he embarked in Melbourne and was appointed a Clerk in the Goldfields' Commission, through the good offices of Charles La Trobe. Following a position as a parliamentary clerk, de Satgé decided to gain pastoral experience by joining his brother at cattle stations on the Darling Downs, and this marked the beginning of a successful career in the booming livestock businesses of the continent; he invested in a series of cattle stations, which were then developed and sold on very profitably. De Satgé also pursued a political career, and '[i]n the Queensland Legislative Assembly [he] had represented Clermont in 1869-70 and 1870-72, Normanby in 1873-77 and Mitchell in 1881-82. First elected as a squatters' delegate to pass the 1869 pastoral leases bill, his superior social position, his comprehensive knowledge of the problems of the central and western Queensland squatters and his successful role as a Clermont "roads and bridges" politician made him an effective pastoral leader. "These", as he later nostalgically asserted, were "the good old days when squatting constituencies returned representatives interested in the pursuit instead of Radicals ready to wage war against capital"' (ADB).