A[RNOLD, Matthew].
The Strayed Reveller, and other Poems. By A.
London: B. Fellowes …1849
Small 8vo., pp. viii, 128; a very good copy in the original green fine-ribbed cloth, covers and spine stamped in blind, spine lettered in gilt.
£600

Approximately:
US $0
€0
First edition of Arnold's first book, apart from the Rugby and Oxford prize poems Alaric at Rome and Cromwell. To conceal his authorship as 'A.' suggests a certain reticence about the volume, even though it contains a number of his finest early poems, including 'The Forsaken Merman'. Only 500 copies were printed, but while it may have sold badly, the traditional statement that the book was 'withdrawn from circulation before many copies were sold' (W. F. Prideaux) cannot be true as copies were still advertised for sale in Empedocles on Etna in 1852.

Hayward 256; Tinker 128.
You may also be interested in...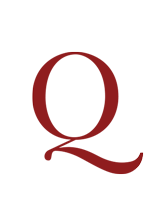 SQUIRES, Richard F.
Typescript letter to John Derek Smith, signed Rick,
Squires' main research was into multiple forms of monoamine oxidases, and their inhibitors, which are nowadays used as antidepressants. Squires reports of problems not entirely unrelated with psycho-active substances: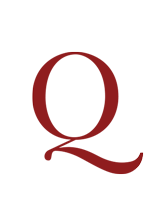 SCIENTIFIC AGRICULTURE [YOUNG, Arthur].
A Six Weeks Tour, through the Southern Counties of England and Wales. Describing, particularly, I. The present state of agriculture and manufactures. II. The different methods of cultivating the soil. III. The success attending some late experiments on various grasses, &c. IV. The various prices of labour and provisions. V. The state of the working poor in those counties, wherein the riots were most remarkable. With descriptions and models of such new invented implements of husbandry as deserve to be generally known: interspersed with accounts of the seats of the nobility and gentry, and other subjects worthy of notice. In several letters to a friend. By the author of the Farmer's Letters.
First edition. 'Young's own estimate of this book is that it is one "in which for the first time, the facts and principles of Norfolk husbandry were laid before the public", but important as these facts were ... the book is more valuable than Young would have us believe. It laid before the public "the fact and principles" of the husbandry of a line of country from Bradfield to London and from London to South Wales, and the details given were quite all-inclusive. They comprised the crop rotations, the implements used, the cost of labour and provisions, which often varied surprisingly in a few miles, the size of farms, and the horses or oxen employed on holdings of different sizes ... Passing reference is [also] made to local industry, such as the manufacture of Witney blankets, and useful facts and figures about it are mentioned' (Fussell).