ENLIGHTENED UNIVERSE:TO DATE THE MOST COMPLETE D'ALEMBERT EDITION
ALEMBERT, Jean Le Rond d'.
Oeuvres de d'Alembert. Tome premier [-cinquième] [Ed. by A. Belin].
Paris, Bossange, 1821-22.
Ten parts bound in five vols, 8vo; with one folding plate in vol. I; some scattered light foxing, but a very good, fresh copy in contemporary quarter polished calf, spines filleted in gilt with morocco lettering-pieces, marbled board, preserving green silk bookmarks; minor wear to spines extremities; an attractive copy.
£1500

Approximately:
US $0
€0
The most complete d'Alembert collected works, to this day the standard reference edition, Belin's comprehensive publication significantly added to the previous collected edition of 1805 with numerous pieces that had never appeared in print before, including the correspondence with Voltaire and with Frederick the Great. The selection in volume I sets out a multi-faceted portrait of the author and offers the foundations and tenets of his rationalistic and empiricist epistemology as well as his mathematics, through the inclusion of the Éloge by Condorcet, Mémoire de D'Alembert par Lui-Même, Portrait de L'Auteur fait par Lui-Même, Discours Préliminaire de L'Encyclopédie (arguably the best and most enduring introduction to the philosophy of the Enlightenment), Explication détaillée du Système des Connaissances Humaines, et de Bacon, Élémens de Philosophie, Sur le Système du Monde, Sur le Calcul des Probabilités, De la Liberté de la Musique. Further volumes offer works of great influence in history, politics and literature, as well as d'Alembert's correspondence with two of the most influential personalities of his age.

Cabeen IV, pp. 136–138; Quérard I, p. 27.
You may also be interested in...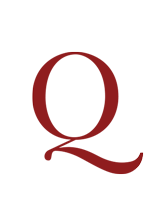 [DESJARDINS, C.
L. G.] Campagnes des Français en Italie, sous les ordres, jusqu'au traité de Campo-Formio, seconde edition, augmentée d'un sixième volume contenant les campagnes de ce général en Egypte, notamment sa dernière en Italie, el la bataille de Maringo, ainsi que les événemeus les plus remarquables en France, tels que le 18 brumaire an 8, le 3 nivôse en 9, jusqu'a la paix definitive.
First published as Campagnes des Français en Italie, ou histoire militaire, politique et philosophique de la Rèvolution in 1798, this is one of the earliest military histories of the French revolutionary wars. The present 1802 edition includes an extra volume with an account of the battle of Marengo, a crucial French victory which won the 1800 Italian campaign for Napoleon and drove the Austrians out of most of Italy, and Napoleon's campaign in Egypt, which, when it failed, ended all Napoleon's aspirations for empire in the Orient.
PRINTED AT THE NEW EXCHANGE [SKORY, Edmund, attributed author].
The Copie of a Letter written from Paris, the 20. of May 1610. Declaring the Maner of the Execution of Francis Ravaillart [sic], that murthered the French King. With what he was knowen to confess at his Death …
First edition, scarce. 'Good King Henri' IV, the first Bourbon king of France, was a religious moderate best known for his promulgation of the Edict of Nantes in 1598. Guaranteeing religious liberty to Protestants earned him many enemies however, including the Catholic zealot François Ravaillac, by whom he was stabbed to death in Paris in May 1610. News of the assassination was carefully controlled in England through pamphlets like this one (see below).