[ALEXANDRIA, Battle of, 1801.]
Plan of the action of the 21st of March fought near Alexandria by the French under Gn. Menou and the English under Sir Ralph Abercrombie.  Dated 'July 1st 1832'.
350 x 250 mm, manuscript ink and wash plan; 'J. Whatman 1832' watermark; reinforced with Japanese tissue; old fold and corners repaired.
£650

Approximately:
US $894
€731
A detailed plan accurately illustrating the movements of the British and French armies at the battle of Alexandria. In it, Sir Ralph Abercrombie was fatally wounded but the action was considered a British victory as the French were forced out of Egypt soon after. This plan is signed 'J. W. Hamilton'.


T2914
You may also be interested in...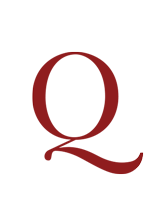 [RICHEOME, Louis].
La vérité defendue pour la religion catholique. En la cause des Iesuites, contre le Plaidoyé d'Antoine Arnaud, par François des Montaignes.
First edition of Richeome's vindication of the Jesuits against the charges made by Antoine Arnaud in his famous defence of the University of Paris in 1594. Richeome (1544-1625), known as the 'French Cicero', was one of the leading French Catholic controversialists of his age and played a crucial role in overcoming prohibitions against the Jesuit order in France. In La vérité defendue he constructs a history of the Society of Jesus from its foundation, highlighting its achievements in education and the work of Jesuit missions in Japan, the Far East, America, and Brazil. The work was translated into Latin the following year.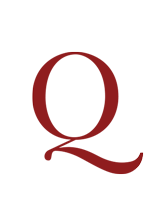 ELIZABETHAN SCHOOL BOOK OCLAND, Christopher.
Anglorum praelia, ab Anno Domini. 1327. anno nimirum primo inclytissimi Principis Eduardi eius nominis tertii, usque ad Annu[m] Domini 1558. Carmine summatim perstricta. Item. De pacatissimo Angliae statu, imperante Elizabetha, compendiosa narratio . . . Hiis Alexandri Nevilli Kettum: tum propter argumenti similitudinem, tum propter orationis elegantiam adiunximus.
First published in 1580, this is one of three closely similar 1582 editions of Ocland's Anglorum proelia which add two works at the end: Ocland's Eirēnarchia (a continuation of Anglorum proelia first published in 1582) and Alexander Neville's account of the 1549 Norfolk rising, De furoribus Norfolciensium Ketto duce (first published in 1575).