[ALEXANDRIA, Battle of, 1801.]
Plan of the action of the 21st of March fought near Alexandria by the French under Gn. Menou and the English under Sir Ralph Abercrombie.  Dated 'July 1st 1832'.
350 x 250 mm, manuscript ink and wash plan; 'J. Whatman 1832' watermark; reinforced with Japanese tissue; old fold and corners repaired.
£650

Approximately:
US $0
€0
A detailed plan accurately illustrating the movements of the British and French armies at the battle of Alexandria. In it, Sir Ralph Abercrombie was fatally wounded but the action was considered a British victory as the French were forced out of Egypt soon after. This plan is signed 'J. W. Hamilton'.


T2914
You may also be interested in...
GRIFFITHS, Anselm John.
Observations on some points of seamanship; with practical hints on naval oeconomy . . . The whole profits are for the benefit of the Royal Naval Charitable Society.
First edition. The Observations was written in 1811 when the author was captain of the Leonidas frigate and is based on his experience of a wartime navy during the Napoleonic Wars. 'As its title suggests, the book is mainly concerned with matters of seamanship but contains many notes on ship organisation . . . . The chapter on "Conduct of the ship's company" ranges over many issues and is perhaps the most humane and liberal of all the documents which have emerged from the period. Perhaps this is because the bitterness caused by the great wave of mutinies culminating in 1797 had died down and officers such as Griffiths were able to consider ways to keep up morale for the future. Certainly the book can be seen as part of a general humanisation of the Navy after about 1805, with many small reforms such as the abolition of running the gauntlet and starting and the regularisation of the position of the caplain on board ship' (Lavery, ed., Shipboard life and organisation 1731–1815, pp. 255–6).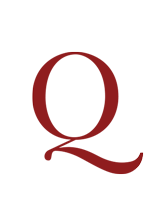 BALZAC, Jean-Louis Guez de.
Aristippus, or, Monsieur de Balsac's Masterpiece, being a Discourse concerning the Court … Englished by R.W.
First edition in English of Aristippe (1657), a treatise on wisdom in political administration dedicated to Queen Christina of Sweden, who was an admirer. Balzac was particularly reputed for the quality of his prose, seen as raising it to the same perfection as Malherbe did for French verse. At the end is an apposite extract from an earlier work, The elegant Combat (1634), comprising his conversations with Pierre du Moulin. Wing B 612.