ALVAREZ DE ARENALES, Jose.
Noticias historicas y descriptivas sobre el gran pais del Chaco y Rio Bermejo; con observaciones relativas a un plan de navegacion y colonizacion que se propone.
Montevideo, [Imprenta del Comercio del Plata], 1850.
8vo, pp. iv, 244; a little browned; discreet repair to title and slight loss; contemporary coarse morocco-backed marbled boards; very lightly rubbed.
£450

Approximately:
US $620
€505
First published in 1833. This analysis of the Chaco and Rio Bermejo regions of Paraguay is divided into three sections. The first covers the geography, population and natural history of the area, the second relates the conquest of Paraguay and Peru, containing extracts from various accounts of expeditions into the interior, and the third examines the Rio Bermejo (its colonization, military system, economy and so forth). The author, born in San Antonio de Arque in Río de la Plata in 1793, 'studied engineering and joined the army at an early age to become part of the army of José de San Martín. While fighting against the royal army in Upper Peru, he found time to be elected to the congress of the province of Salta in Argentina. He … also wrote an unfinished Diccionario geográfico on Chile, Peru, and Río de la Plata. He died in 1862' (Olson p. 30).

This edition not in Palau. See Palau 15911 and Sabin 1931 for first edition.
You may also be interested in...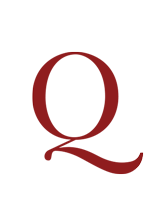 ROBINSON, Fayette.
Mexico and her military chieftains, from the revolution of Hidalgo to the present time. Comprising sketches of the lives of Hidalgo, Morelos, Iturbide, Santa Anna, Gomez Farias, Bustamente, Paredes, Almonte, Arista, Alaman, Ampudia, Herrera, and de la Vega.
First edition, presentation copy, inscribed 'E. A. Crenshaw from his cousin Fayette Robinson. Philadelphia Pa. June 15 1847' (and with Crenshaw's bookplate). 'I have sought to present a fair view of the past condition of the self-named republic, and to trace the origin of that series of events which have made it the victim of successive revolutions, each of which has left the country in a worse condition than when the tenor of circumstances was interrupted by the preceding convulsion . . . . The additional chapter [pp. 304–343] will be found principally a collation of official documents, which it was believed would give a better idea of the present war than any sketch which could be crowded into so small a space as I was restricted to, when the course of my story had brought me to the days in which they occurred' (preface).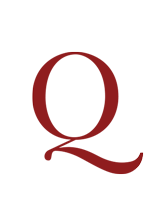 ROBERTSON, John Parish and William Parish.
Letters on Paraguay: comprising an account of a four years' residence in that republic, under the government of the dictator Francia . . . Second edition.
First published in two volumes in 1838. The present edition is a reissue of these two volumes with an additional volume entitled Francia's reign of terror, being the continuation of Letters on Paraguay. 'In December 1806 [John] Robertson, aged fourteen, sailed from Greenock for the River Plate to make his fortune. On arrival he found Buenos Aires recaptured by the Spanish but Montevideo about to be taken by British forces under General Auchmuty, on 3 February 1807. He witnessed the occupation, later boasting of acting as a "powder monkey", distributing cartridges to British troops. The British victory allowed Robertson to land and to begin trading. Sent home when Montevideo was retaken by the Spanish, Robertson returned to South America in 1808 to work as a clerk in Rio de Janeiro. He then went to Buenos Aires, where he remained for two years before moving on to Paraguay, reaching Asunción in 1812, where he opened trade with Buenos Aires. Save for a deserter from the British army, called Pedro Campbell, he reckoned himself the first Englishman to visit this isolated and unexploited country. He was joined by his brother and lifelong business associate William Parish Robertson (d. 1864), in 1814, and both became well known to Paraguay's notorious and eccentric tyrant, Dr José G. R. de Francia . . . . [John] Robertson's writings included numerous articles and papers, but he is best remembered for Letters on Paraguay' (Oxford DNB).