ANDREEV, Leonid Nikolaevich.
Tsar Golod. Predstavlenie v piati kartinakh s prologom [King Hunger. A play in five scenes with a prologue].
[St Petersburg,] 'Shipovnik', 1908.
8vo, pp. 127, with folding engraved frontispiece and 7 illustrations in text by E. Lansere, + 8ll. advertisements; a very good copy, uncut in the original illustrated wrappers by Lansere, spine chipped at head and tail and sometime repaired; in a folding cloth box.
£800

Approximately:
US $0
€0
First edition of this play by one of the most popular writers in Russia during the first decade of the 20th century: Andreev's fame 'was almost on a par with that of Chekhov and Gorky. The fact remains that his talent and topical themes, his literary techniques combining tradition and modernism, the boldness of his imagination, and a captivating sketchiness of thought in dealing with complex moral-psychological and philosophical problems, endeared him to a significant segment of the intelligentsia and made him consonant with the times. And though the readership and that epoch are gone forever, some of Andreev's characteristics, particularly his obvious talent, ensure for him a permanent place in Russian literature' (Victor Terras).

Kilgour 33.
You may also be interested in...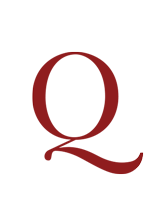 [MANDEVILLE, Bernard].
The Fable of the Bees: or, private Vices, publick Benefits. With an Essay on Charity and Charity-Schools. And a Search into the Nature of Society. The third Edition. To which is added a Vindication of the Book from the Aspersions contain'd in a Presentment of the Grand-Jury of Middlesex, and an abusive Letter to Lord C.
Third edition (according to the publisher's reckoning), and the last lifetime edition to add new material. The poem that forms the core of this book was first published in 1705 under the title The Grumbling Hive: or Knaves Turn'd Honest. It was reprinted twice in 1714 as The Fable of the Bees [Part I] with a prose 'Enquiry into the Origin of Moral Virtue' and twenty short prose discourses entitled 'Remarks'. In 1723 a 'second' edition was published, with 'Remarks' enlarged and two new essays, 'On Charity and Charity Schools' and 'A Search into the Nature of Society'. The 1723 edition attracted much controversy; in response Mandeville wrote a 'Vindication', included for the first time here. This 'third' edition also has some stylistic changes, and an expanded preface. Apart from one 12mo. (1729), subsequent lifetime editions (1725, 1728, 1732) are paginary reprints of this one with minor revision.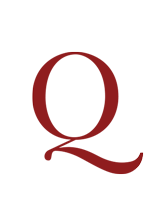 BELLIN, Jacques Nicolas.
Essai géographique sur les Isles Britanniques.
First edition. A description of the British Isles by the first chief hydrographic engineer of the Dépôt des cartes, plans et journaux du Ministère de la Marine. Alongside the geographical depiction of Great Britain, Bellin includes a guide to navigating its coasts and a treatise on the making of charts, with references to other cartographers and their work. The author, who held his post at the Dépôt for over fifty years, was a contributor to the Encyclopédie, admired as a philosophe, and a member of the Royal Society. His most celebrated works were the Neptune François (1753) and the Hydrographie française (2 vols, 1756–1765).