[ANON].
Il Corrispondente triestino ovvero lettere istruttive per la gioventù bramosa di applicarsi al commercio composte da un negoziante.
Venice, Silvestro Gnoato, 1805.
8vo, pp. 162, [1] contents, [1] blank; light waterstain to the lower edge, and occasional spotting; a good copy, uncut and unopened in the original plain wrappers, spine a little worn, early stamp ('doppio') to the front cover.
£175

Approximately:
US $0
€0
Very rare. We are able to trace an edition published in Amsterdam in 1794, and one in modern Greek and Italian printed by the Mechitarists in Triest in 1800.

Not found in any bibliography or collection catalogue consulted; NUC locates one copy of the Treist edition at Harvard; KvK lists one copy of the same edition in the Staatsbibliothek in Berlin ('Kriegsverlust moeglich'), and one copy of the Amsterdam edition in Augsburg; COPAC lists one copy of the Triest edition in the British Library; not in ICCU or OCLC.
You may also be interested in...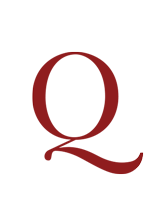 THICKNESSE, Philip.
A Year's Journey through France and Part of Spain.
First Irish edition; an edition was published in Bath in the same year. 'Disappointed in the expectation of falling heir to some property, 1775, "driven out of his own country with eight children in his train," he removed himself to Spain, where he thought he could live more cheaply than in England. This trip employed him until November, 1776, and produced the above book' (Cox). As well as recounting Thicknesse's own experiences, the work also contains advice for would-be visitors to France, for instance discouraging men from taking attractive wives to Paris (lest they be corrupted by the local ladies, famed for their rather slapdash take on marital fidelity and for their equally licentious husbands). Boswell records being recommended the book by Dr Johnson on 3rd April 1778.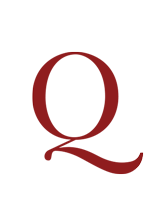 [VALERIANI MOLINARI, Luigi].
Del prezzo delle cose tutte mercatabili. Trattato legale-economico ove incidentemente si additano i veri principj della moneta …
Very rare first edition. 'Valeriani (1758–1828) was something of a polyhistor and much admired in his time and country. The little steam he reserved for economics was put to good use, however, in his theory of prices (Del prezzo delle cose tutte mercatabili, 1806), which could have taught Senior and Mill how to handle supply and demand functions' (Schumpeter, p. 511n).