BENEATH THE VEIL
[ANON].
Le mie vedute su la sanità e la longevità.
Naples, Vincenzo Orsino, 1804.
8vo, pp. 91, [1] blank, [1] errata, [1] blank, [4]; a very good, crisp copy in contemporary vellum, flat spine with remains of a lettering-piece.
£950

Approximately:
US $0
€0
Rare first edition, purportedly a reply to Sir John Sinclair's 1802 pamphlet An essay on longevity.

The discourse, on the surface merely concerned with physical health and medicine, is in fact an enticing, ironic, sustained metaphor disguising a radically materialistic and liberal tract concerned with a political, social and economic sort of welfare. Among the recommended cures, the anonymous author (no doubt a Southern-Italian Bourbon subject living in one of the most reactionary contexts in Europe) suggests the unification of Europe, to be governed by a Supreme Council.

The camouflage worked: after the errata leaves at the end, there are two leaves of letters of approval to the censor, dated 1805: one of them is by a theology professor, stating that nothing in this book is opposed to the Christian religion, despite a sentence smuggled in in the early paragraphs, referring to the world as a mass of matter and nothing else, and other similarly unchristian statements. This anonymous work was re-published in 1826 with an appendix of three essays by one Nicola Pilla.

Not in OCLC or COPAC. ICCU locates one copy only, in Avellino (without errata and letters of recommendation at the end).
You may also be interested in...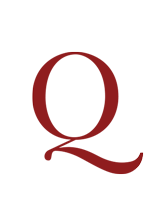 MARX, Karl and Friedrich ENGELS.
Sobranie istoricheskikh rabot'.
First edition thus, a Russian collected edition of three works, Class War in France 1848-1850; The Eighteenth Brumaire of Louis Bonaparte and Engels' Revolution and Counter-Revolution in Germany. The works are translated from the original German, and edited by V. Bazarov and I. Stepanov. The collection also includes an introduction to Class War by Engels, and a commentary on Revolution by Karl Kautsky, which first appeared in the German edition.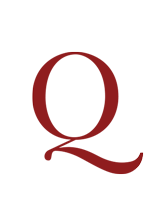 SAY, Léon.
[cover title: ] La Société coopérative est la meilleure des caisses d'épargne.
First edition. Léon Say (1826–1896), grandson of Jean-Baptiste Say, 'became one of the most prominent statesmen of the French Third Republic. He served as Finance Minister from 1872 to 1879, and again in 1882, overseeing the largest financial operation of the century – payment of war reparations in Germany. His financial policies were directed toward a decrease in public expenditures and the removal of barriers to internal trade. A brilliant speaker and debater, he railed against socialism from the left and protectionism from the right … Upon leaving the Cabinet, Say returned to his seat in parliament, assuming the leadership of the free trade party. He was at one time considered for the presidency of the republic, but was gradually set apart from his constituency by a rising tide of radicalism' (The New Palgrave).