BENEATH THE VEIL
[ANON].
Le mie vedute su la sanità e la longevità.
Naples, Vincenzo Orsino, 1804.
8vo, pp. 91, [1] blank, [1] errata, [1] blank, [4]; a very good, crisp copy in contemporary vellum, flat spine with remains of a lettering-piece.
£950

Approximately:
US $1307
€1069
Rare first edition, purportedly a reply to Sir John Sinclair's 1802 pamphlet An essay on longevity.

The discourse, on the surface merely concerned with physical health and medicine, is in fact an enticing, ironic, sustained metaphor disguising a radically materialistic and liberal tract concerned with a political, social and economic sort of welfare. Among the recommended cures, the anonymous author (no doubt a Southern-Italian Bourbon subject living in one of the most reactionary contexts in Europe) suggests the unification of Europe, to be governed by a Supreme Council.

The camouflage worked: after the errata leaves at the end, there are two leaves of letters of approval to the censor, dated 1805: one of them is by a theology professor, stating that nothing in this book is opposed to the Christian religion, despite a sentence smuggled in in the early paragraphs, referring to the world as a mass of matter and nothing else, and other similarly unchristian statements. This anonymous work was re-published in 1826 with an appendix of three essays by one Nicola Pilla.

Not in OCLC or COPAC. ICCU locates one copy only, in Avellino (without errata and letters of recommendation at the end).
You may also be interested in...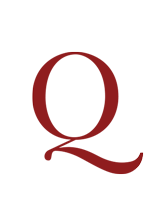 [SERGEANT, John].
Solid philosophy asserted, against the fancies of the ideists: or, the method of science further illustrated. With reflexions on Mr. Locke's essay concerning human understanding. By J. S.
First edition. The best-known work of the Roman Catholic philosopher and controversialist John Sergeant (1623–1707). 'The two philosophers to whom he is most opposed are Descartes and Locke, the "Ideists" whose distinction between ideas in the mind and external reality he saw as sowing the seeds for an incurable scepticism which he strongly attacked, but less clearly refuted. Locke is the main subject of his assault, no doubt because by this stage in the late 1690s it was Locke's philosophy which was the centre of attention. In place of the strongly repudiated "Way of Ideas" Sergeant attempts to set a philosophy of "Notions", a concept which some have seen, though on the basis of little evidence, as influencing Berkeley. Ideas Sergeant rejects because they close us off from the world of things – "Solid Philosophy" … Sergeant is a curious figure in the history of late seventeenth- and early eighteenth-century philosophy, combining his scholastic roots with glimpses of the modern world into an unstable synthesis of Catholic theology (albeit unorthodox), scholastic philosophy and elements of Lockean epistemology, the latter appearing to be a source on which he drew (as Locke noted) despite his overt rejection of much of its content' (Dictionary of seventeenth-century British philosophers, p. 724).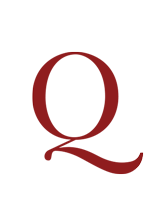 MISES, Richard von.
Kleines Lehrbuch des Positivismus. Einführing in die empiristische Wissenschaftsauffassung.
First edition, published as Vol. I in the Library of Unified Science Book Series, for which Neurath was editor-in-chief, and Carnap, Philipp Frank, Jørgen Jørgensen and Charles W. Morris were associate editors.