NONSENSE LITERATURE
[ANON]
The adventures of John Manks and his pock-marked cat.
Dublin, P Bereton 1 Lr Exchange Street, [c. 1865?].
Small broadside, 28.5 x 11.3 cm; a single column below a woodcut illustration of a cat; a central horizontal fold, browned, and with some slight creasing and spotting at the extremities.
£125

Approximately:
US $0
€0
This short nonsense-writing prose anecdote is set in Ireland and recounts the unnamed protagonist's encounters with a coach man driving '78 old dead jack asses, under an empty steam coach', a 'poor old man' with a 'great big stack of chimney on his back' and 'John Manks', listed in the title. When the protagonist wants to travel quickly he prepares himself thus: 'I then put my two shin-bones in my pocket, & my head under my arm & a way I ran jumping […]'. The piece is littered with odd spelling and mis-settings, presumably in order to render it linguistically as well as logically counter-intuitive. The fantasy realm conjured here is less empathetic and more grotesque than Lear's nonsense-creations with hags, dead animals and recurring images of sickness (vomiting), scarring (pockmarks) and dismemberment.

This issue of the text is scarce, with copies in five European (British Library, National Library of Scotland, National Library of Ireland, University of Manchester, Göttingen) and four American institutions (Boston College, New York Historical, Texas, Yale). The National Library of Ireland lists two copies, one from '[1865?]' and other from '[c.a. 1868]'; the catalogue listing for the later copy omits the street address and gives a larger paper measurement. The present copy matches the description of the earlier edition. Trinity College Dublin lists a copy with a variant title The wonderful adventures of John Manks and his pockmarked cat; there are no other World Cat listings for that issue.
You may also be interested in...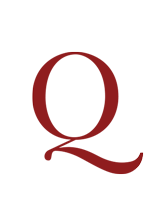 [SWIFT.] BARRETT, John.
An Essay on the earlier Part of the Life of Swift … to which are subjoined several Pieces ascribed to Swift; two of his original Letters; and Extracts from his Remarks on Bishop Burnet's History.
First edition. Barrett (1753-1821) was Vice-Provost and Professor of Oriental Languages at Trinity College, Dublin, a scholar known for his eccentricity and the extent and profundity of his philological and classical learning. The essay 'contains some interesting facts about the dean's college career' (DNB), but 'most of the pieces ascribed to Swift are not genuine' (Teerink). Teerink-Scouten 136.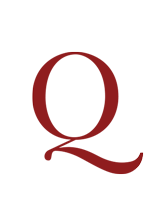 CALBRIS, B.
The Rational Guide to the French Tongue. Containing Tables, calculated to teach the Order of the French Syntax. Together with a Treatise for attaining the idiomatical French Elegance … Part II. A French Plaidoyer between five young Ladies contending for a Prize; in the Course of which the French Syntax is elucidated …
First and only edition, rare, of an advanced guide to idiomatic French for those who already have a strong grasp of the language. For his examples of idiomatic elegance, Calbris draws on Racine and Corneille; there are ten short fables at the end of the first part.