[ANON].
The Dutch drawn to the life…
London, for Thomas Johnson and H. Marsh, 1664.
12mo, pp. [10], 156, with engraved frontispiece of William Prince of Orange; full-page contemporary engravings of Ferdinand Alvarez de Toledo, Duke of Alba to the front pastedown with coat of arms pasted at head, and a Dutch winter scene picturing skating, horse and carriages on ice and other activities to the rear pastedown; toned throughout, a few small marks and creases, still a good copy in contemporary sheep, worn, modern reback with red morocco label.
£1400

Approximately:
US $0
€0
First edition. The book is written as a series of questions and answers, covering everything one could ever wish to know about the Dutch and their nation from their general character, social life and customs to physical details of the individual provinces, trade and industry, politics and government, religion, welfare, an account of the deeds of the Prince of Orange and the creation of the Free State, and history and Anglo-Dutch relations from 1612 to the present day, focusing particularly on the miracle of Dutch power and prosperity.

Kress 1133; Goldsmiths' 1723; Lowndes, ii, p. 948; Wing D 2898.
You may also be interested in...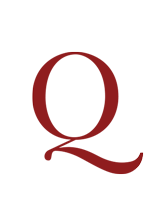 DOUGLAS, Sir Howard.
Naval evolutions; a memoir . . . Containing a review and refutation of the principal essays and arguments advocating Mr. Clerk's claims, in relation to the manoeuvre of the 12th of April, 1782; and vindicating, by tactical demonstration, and numerous authentic documents, the professional skill of the British officers chiefly concerned on that memorable occasion.
First edition: presentation copy inscribed and signed by the author to his daughter, Mary. A defence of Sir Charles Douglas's claim to have been responsible for the breaking of the line tactic at the battle of the Saints and not, as the rival school of thought believed, John Clerk, author of An essay on naval tactics (1790, 'the first complete and original work on naval tactics written in English': Tracy, Naval warfare in the age of sail p. 187).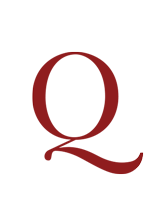 MEURSIUS, Joannes.
Rerum Belgicarum libri quatuor. In quibus Ferdinandi Albani sexennium, belli Belgici principium. Additur quintus, seorsim anteà excusus, in quo induciarum historia; & eiusdem belli finis.
First edition. The first four books narrate the repressive governorship of the duke of Alva (1567–73), who was sent to the Netherlands to secure Spanish rule after the collapse of the rebellion of 1566–67. An earlier version of the fifth book, which ends with the truce agreed in 1609 between Spain and the United Provinces, had appeared as Rerum Belgicarum liber unus in 1612, but was withdrawn in the face of vehement criticism. The author, a classical scholar and close friend of Grotius, was appointed historiographer to the States General in 1611 and was tutor to Oldenbarnevelt's sons.