ANQUETIL-DUPERRON, Abraham-Hyacinthe.
'Recherches sur les migrations des Mardes, ancien peuple de l'Asie'.
[Paris, Imprimerie Nationale, 1793, and Imprimerie Impériale, 1808].
Two parts bound together, 4to, pp. 87–149; 1–47, with a title vignette; modern boards.
£85

Approximately:
US $0
€0
Extracted from volumes 45 (1793) and 50 (1808) respectively of the Mémoires de l'Academie des Inscriptions et Belles Lettres. 'As inhabitants of the Arabo-Byzantine border country, the Djaradjima [or Maradas] played an important part during the early days of Islam in the wars between Arabs and Byzantines, and they were known to Byzantine historians by the name Mardaïtes. Somewhat lukewarm Christians, though whether Monophysite or Monothelite is not known, and dependants of the "patriarchate of Antioch", they enjoyed a semi-independence vis-à-vis the Byzantines to whom they supplied soldiers and irregular troops' (Encyclopedia of Islam).

The orientalist Anquetil-Duperron (1731–1805), 'précurseur des études iraniennes en France' (DBF), spent the years 1755–61 in India learning oriental languages. On his return to France he wrote Zend Avesta (1771), the first European scholarly work on Zoroastrianism, and contributed numerous articles to the Académie des inscriptions. The delayed appearance of the second part of this article is largely to be explained by the Revolution, an event which appears to have greatly affected the author.

Quérard I p. 67.
You may also be interested in...
THE CATALOGUE OF ATABEY'S REMARKABLE LIBRARY RELATING TO THE OTTOMAN EMPIRE AND THE MIDDLE EAST ATABEY, Sefik E. – Leonora NAVARI.
The Ottoman World. The Sefik E. Atabey Collection. Books, Manuscripts and Maps.
First and only edition, limited to 750 sets. A comprehensive catalogue of Sefik E. Atabey's remarkable library of some 1,370 pre-1854 books, manuscripts, and maps relating to the Ottoman Empire and the Middle East. Each item is carefully described and annotated, and the catalogue is supplemented by indices of authors, editors, artists, engravers, binders, and subscribers; selected places and subject; and the titles of anonymous publications.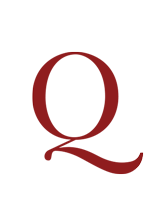 FRASER, James Baillie.
A winter's journey (Tatar) from Constantinople to Tehran; with travels through various parts of Persia, &c.
First edition. A classic tale of the Great Game, presented as an epistolary travelogue. Alarmed by Russian manoeuvring in Central Asia, the Foreign Office despatched Fraser to Tehran. From there, he made his way to Tabriz. These volumes do not describe his return journey, but his ten-thousand mile expedition across Europe and the Near East is meat enough for a single edition. It opens with the eager Fraser, loosed from Pall Mall, making his way across Europe, and closes with his exhausted arrival upon the doorstep of the British consul at Tabriz. In the pages between, he addresses the state of the Persian kingdom, and its nobles, the inclemency of the weather, the unreliable nature of his Tatar, and the perfidious Potemkin taxation policies enacted by Russia along her borders with Persia. Concise, but not clipped, Fraser's letters provide a wealth of detail, and stories of postmasters, peasants, and princelings alike.