ARISTOPHANES.
Comoediae ex optimis exemplaribus emendatae studio Rich. Franc. Phil. Brunck.
Strasbourg, Jean-Georges Treuttel (colophon: typis Joannis Henrici Heitz), 1782-3.
Three vols, 8vo, pp. [xvi], 295, [1], 291, [1] + engraved frontispiece; [ii], 310, 257, [1]; [ii], 291, [1], 228, [168].
£400

Approximately:
US $0
€0
[with:]
 
--- Comoediae in Latinum sermonem conversae. Strasbourg, Bauer and Treuttel, 1781.
 
Three vols in one, 8vo, pp. 182; 199, [1]; 128.
 
Engraved arms to titles, engraved tail-pieces; occasional light spotting; a very good set in contemporary vellum boards, gilt-lettered red morocco labels, all edges red; covers a little rubbed, a few marks; traces of bookplates on front pastedowns.
 
A nice copy of the first edition of Brunck's Aristophanes, with his Latin translation, notes and emendations, described by Dibdin as 'a very celebrated edition', and favourably reviewed by Richard Porson.
 
The Strasbourg scholar Richard François Philippe Brunck (1729-1803) was a noted editor of Greek poetry and drama, producing editions of Anacreon, Apollonius Rhodius, Aeschylus, Euripides, and Sophocles. Brunet remarks that 'cette belle édition est, au jugement des savants, ce que l'éditeur a fait de mieux sous le rapport de la critique'.
 
Brunet I, 453; Dibdin (4th ed.) I, p. 301-2.
You may also be interested in...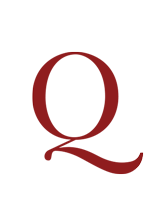 ZAMPELIOS, Spiridion.
Βυζαντιναι Μελεται [Byzantine Studies]...
First edition. Spyros Zampelios was a champion of the continuity theory in the history of the Greek nation in the crucial decades of the mid nineteenth century, and the first Greek historian to adopt a tripartite examination of historical periods, divided into ancient, medieval and modern Hellenism. In this work he considers Byzantium as a part of Greece, positing that ancient Greek civilization had not faded away in the Byzantine Empire, but had been rather been creatively reshaped as it met Christianity.  This approach stood in direct opposition to the then prevalent ideas of the German historian Jakob Fallmerayer, who maintained that Greece had declined due to the annexation of its territories by the Slavic and Albanian peoples, and that the Byzantine Empire was simply the continuance of Roman conquest over Greek populations. Zampelios's view of an unbroken continuity from Anciet to Byzantine to modern Greece was distilled in his new coinage, the adjective 'Hellenochristianikos', introduced in this work, p. 464.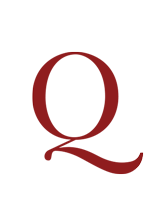 [KRAG, Niels, editor.]
NICOLAUS, of Damascus. Ex Nicolai Damasceni universali historia seu de moribus gentium libris excepta Iohannis Stobaei collectanea, quae Nicolaus Cragius latina fecit, et seorsum edidit.
First edition thus. Comprises observations on the customs of different peoples (Iberians, Celts, Phrygians, Assyrians, Spartans and so on) from the Augustan historian Nicolaus of Damascus' Universal history, only fragments of which have come down to us (in this case via Stobaeus). The text is printed here in the original Greek together with a Latin translation by the Danish historian and philologist Niels Krag (or Cragius, c. 1550–1602).