[ARIZZI, Francesco.]
Il buffone di nuova invenzione in Italia. O sia i viaggi del vagabondo Salsiccia Salisburgese […] con un comento in dialogo tra un'Italiano, ed un Tedesco, il quale rende ragione di tutta l'opera, e della sua idea, rischiara molti passi oscuri, dà ragguaglio di più Paesi, e costumi di popoli oltremontani, e oltramarini […].
Venice, Antonio Bortoli, 1740.
8vo, pp. 270, [2, blank]; engraved frontispiece by Giuseppe Filosi depicting a buffoon in a camp of vagabonds; margins a bit short, some scattered foxing, a short repaired marginal tear to title page, with no loss, but a good copy in early twentieth-century vellum, title direct-gilt to spine.

£600

Approximately:
US $825
€675
First and only edition of Arizzi's adaptation of Gottfried Prehauser's Wienerische Hannswurst nebst lustige Reyss-Beschreibung aus Salzburg in verschiedene Länder, published anonymously and for a long time wrongly attributed to Benedetto Marcello.

The work, in thirty canti, tells of the adventures of 'Hanswurst' (a sort of 'John Sausage', here 'Salsiccia Salisburgese'), a peasant from Salzburg, and of his travels through Tyrol, Italy, Russia, Hungary, Turkey, Nederlands, Sweden and Lapland.

The comedy character of 'Hanswurst', inspired by characters of the Italian Commedia dell'Arte, was first popularized by Joseph Anton Stranitzky (1676 – 1726) around 1717, and later by Gottfried Prehauser (1699 – 1769) when he succeeded the former as the leading Viennese comedian (taking over also Stranitzky's literary property and therefore publishing the Wienerische Hannswurst as his own). 'Hanswurst' is 'a half doltish half cunning partly stupid partly knowing enterprising and cowardly self-indulgent and merry fellow who in accordance with circumstances accentuated one or other of these characteristics' (Pischel, The Home of the Puppet-Play, p. 22).

Neue Deutsche Biographie, 25, pp. 473-475; Brunet, III, 1396; Olschki, Choix, 190: 'Unique édition extrémement rare'.
You may also be interested in...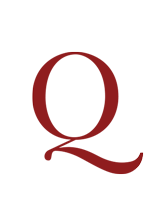 RABELAIS, François.
The Works … or the Lives, heroic Deeds and Sayings of Gargantua and Pantagruel. Done out of French by sir Tho. Urchard, Kt. and others. With a large Account of the Life and Works of the Author … Never before publish'd in any Language. [With:] The Second [–Third] Book … London, Printed for Richard Baldwin, 1694-1693. [and with:]
First editions of Books 3 and 4, second (or third) edition of Books 1 and 2, evidently issued together, wanting Book 5 (also 1694, separately paginated). Urquhart's translation (of Books 1-3), completed by Motteux, has been called 'the finest translation ever made from one language into another' (Charles Whibley, Studies in Frankness 1898).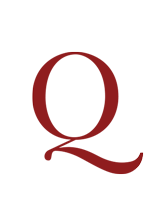 SATIRE ON HOYLE HUMOURS OF WHIST (The).
A dramatic Satire, as acted every Day at White's and other Coffee-Houses and Assemblies … London: Printed for J. Roberts … 1743.
First edition of an amusing skit on Edmond Hoyle's recently-published Short Treatise on the Game of Whist (1742) with its elaborate promises of 'calculations, directing with moral certainty, how to play well any hand or game, by shewing the chances of your partner's having 1, 2, or 3 certain cards', and its offer to disclose the secret of 'artificial memory' for a guinea. Humours satirizes both Hoyle ('Professor Whiston') and his unlucky pupils (a lord, an alderman's son, a young gentlewoman) who, despite mastering the Professor's system, lose to card sharpers who have trimmed the deck so that they can cut to honours on every deal. Cocao, the honest master of the Chocolate-House, reveals their fraud.