[ARNIM, Bettina von.]
Goethe's Briefwechsel mit einem Kinde. Seinem Denkmal. Erster [-zweiter] Theil. [Theil III: Tagebuch.]
Berlin, Ferdinand Dümmler, 1835.
3 vols. bound in 2, small 8vo, [6 ll.], pp. xii, 356; [ii], 324; [ii], 243; with 3 engraved frontispieces by C. Funke showing Goethe's study in his parents' house in Frankfurt, a drawing for a monument of Goethe, and Goethe's deathmask; and a double-page monochrome aquatint view of Cologne done in imitation of a wash drawing, by or after Rumohr; a few small ink stains at beginning of vol. 1, neat contemporary ownership inscription on fly-leaves; a very good copy in German contemporary glazed cloth, leather lettering-pieces on spines; corners slightly bumped.
£650

Approximately:
US $0
€0
First edition of Bettina von Arnim's widely-acclaimed first book, a blend of biography and fiction, based primarily on her contact with Goethe and with his mother. Von Arnim was born Bettina Brentano, into a literary family well-known to Goethe (she was the sister of Clemens Brentano, and granddaughter of Sophie von La Roche), and she idolised the poet. In 1806 she visited Frankfurt and became friendly with Goethe's mother, noting down the old lady's recollections of her son's childhood. Goethe later used von Arnim's notes when he was writing his autobiography Dichtung und Wahrheit. Von Arnim first met Goethe himself in 1807 when he was 57 and she was 22, and she remained in close contact with him until 1811 when, provoked by her behaviour to his wife, Goethe deemed the relationship inappropriate and severed all connections. The third part of Goethe's Briefwechsel mit einem Kinde takes the form of a diary, since von Arnim's letters to Goethe remained unanswered thereafter.

Goedeke VI, 83, 3a; Wilpert/Gühring 1.
You may also be interested in...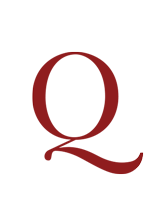 PRIOR, Matthew.
Poems on several Occasions.
First authorised edition, preceded by Curll's pirated collection of 1707. In the preface Prior complains that in Curll's edition poems by other authors have been misattributed to him and that some of his own poems are 'transcribed … so imperfectly, that I hardly knew them to be mine'. He divides the poems here into four categories, 'Public Panegyrics', 'Amorous Odes', 'Idle Tales', and 'Serious Reflections', but 'some of its most famous poems (Henry and Emma, An English Padlock, and Jinny the Just) do not easily fit into any one of these categories' (Oxford DNB).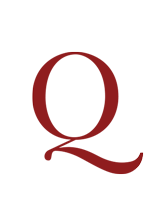 'FIRST OF THE ENGLISH POETS OF OUR AGE' SPENSER, Edmund.
The Faerie Queen: The Shepheards Calendar: together with the other Works of England's Arch-Poët, Edm. Spenser: collected into one Volume, and carefully corrected.
First collected edition, second issue, of the 'first of the English poets of our age, as his poems prove, written under the smile of the Muses, and with a genius destined to live' (William Camden). This volume contains all of Spenser's poetical works including Prosopopoia or Mother Hubberds Tale, which was left out of the 1611 issue, because of its allegorical attack on Lord Burghley, the father of the (then living) Lord Treasurer Robert Cecil.