[ARP]
County of the Isle of Ely, Public Air Raid Warning.
County Air Raid Precautions Committee, [c. 1943].
Letterpress poster in red, 21 ½ x 31 ½ in (55 x 80 cm); linen backed with minor repairs, otherwise fine.
£300

Approximately:
US $0
€0
A very rare survival from the Second World War. During the war, Cambridgeshire and the Isle of Ely were strategic positions as home to 28 airfields for both the RAF and the USAAF. The flat topography, proximity to the coast and continental Europe made it an ideal location for runways and bases.

Air Raid Precautions (ARP) was set up in 1924, and was dedicated to the protection of civilians from the danger of air-raids. The extensive air raid warning system covered every village, town and city in the UK during WWII. In the Cold War, much of the same system was used to warn of nuclear attacks until it was decommissioned in 1993.
You may also be interested in...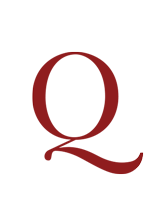 SLAVIN, Neal.
Britons.
First edition, group portraits 'just slightly on the edge of logic' – the Royal Shakespeare Company, the painters of the Forth Bridge, a kaffeeklatsch of Great Danes in a kitsch living room – taken on a super-large format polaroid camera.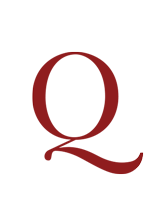 [SERGEANT, John].
Solid philosophy asserted, against the fancies of the ideists: or, the method of science further illustrated. With reflexions on Mr. Locke's essay concerning human understanding. By J. S.
First edition. The best-known work of the Roman Catholic philosopher and controversialist John Sergeant (1623–1707). 'The two philosophers to whom he is most opposed are Descartes and Locke, the "Ideists" whose distinction between ideas in the mind and external reality he saw as sowing the seeds for an incurable scepticism which he strongly attacked, but less clearly refuted. Locke is the main subject of his assault, no doubt because by this stage in the late 1690s it was Locke's philosophy which was the centre of attention. In place of the strongly repudiated "Way of Ideas" Sergeant attempts to set a philosophy of "Notions", a concept which some have seen, though on the basis of little evidence, as influencing Berkeley. Ideas Sergeant rejects because they close us off from the world of things – "Solid Philosophy" … Sergeant is a curious figure in the history of late seventeenth- and early eighteenth-century philosophy, combining his scholastic roots with glimpses of the modern world into an unstable synthesis of Catholic theology (albeit unorthodox), scholastic philosophy and elements of Lockean epistemology, the latter appearing to be a source on which he drew (as Locke noted) despite his overt rejection of much of its content' (Dictionary of seventeenth-century British philosophers, p. 724).