THE CATALOGUE OF ATABEY'S REMARKABLE LIBRARY RELATING TO THE OTTOMAN EMPIRE AND THE MIDDLE EAST
ATABEY, Sefik E. – Leonora NAVARI.
The Ottoman World. The Sefik E. Atabey Collection. Books, Manuscripts and Maps.
London: Bernard J. Shapero, 1998.
2 volumes, folio (335 x 235mm), pp. I: [8], 372, [4 (blank)]; II: [4], 373-757, [3 (blank)]; colour-printed illustrations in the text, many full-page; original red boards, lettered and decorated in gilt, light-brown endpapers; a fine set.
£600

Approximately:
US $0
€0
First and only edition, limited to 750 sets. A comprehensive catalogue of Sefik E. Atabey's remarkable library of some 1,370 pre-1854 books, manuscripts, and maps relating to the Ottoman Empire and the Middle East. Each item is carefully described and annotated, and the catalogue is supplemented by indices of authors, editors, artists, engravers, binders, and subscribers; selected places and subject; and the titles of anonymous publications.

The work is an important addition to the reference literature on the subject, and can be considered complementary to Navari's earlier Greece and the Levant: the Catalogue of the Henry Myron Blackmer Collection (London: 1989). The collection (which was sold en bloc in the late 1990s) was particularly notable for the number of works it contained from celebrated libraries, including those of Britwell Court, the duc de La Rochefoucauld at Roche-Guyon, the Duke of Portland, the Duke of Marlborough, the Earls Fitzwilliam, Charles X of France, and Czar Nicholas I of Russia (a number in fine armorial bindings), which are identified in the separate index of provenances.
You may also be interested in...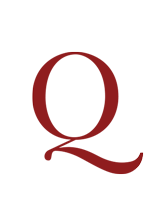 [BLANE, William Newnham.]
An excursion through the United States and Canada during the years 1822–23. By an English gentleman.
First edition, scarce. This is a family copy, bearing the bookplate of Sir Hugh Seymour Blane; the title is inscribed 'By William Blane aged 22' in a contemporary hand.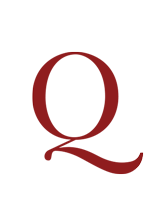 PECCHIO, Giuseppe.
Storia della economia pubblica in Italia, ossia epilogo critico degli economisti italiani, preceduto da un' introduzione …
Third edition (first, Lugano, 1829) of a companion piece to Custodi's monumental Scrittori classici italiani di economia politica, published in 50 volumes, 1803–16. With this work Pecchio supplies a biographical account of each author, as well as a historical introduction, chapters devoted to the Tuscan and the Neapolitan schools, and one chapter on the economic reforms of the eighteenth century. 'Though written with a strong national bias, it may on the whole be reckoned a pretty fair, as well as a rapid and spirited, sketch of the works of the Italian economists' (McCulloch, p. 31).