[AUGUSTINE, Saint, attributed author.]
The Meditations of Saint Augustine, from the Latin Original. By the Rev. J. Martin, O.S.A. …
Dublin: Printed for the Author, by H. Fitzpatrick … 1798
12mo., pp. [12], 183, [9, index]; lightly foxed but a good copy in contemporary sheep, spine with remains of paper label; boards chipped, joints starting; inscription on front pastedown: 'Hassop Mission [Derbyshire] 11 March 1852'.
£1250

Approximately:
US $0
€0
First edition of this rare translation of the pseudo-Augustinian Meditationum Liber, an eleventh-century devotional text very popular in the Middle Ages.

The translator, John Martin, was an Augustinian friar who became a fervent activist within the Society of United Irishmen. His political conversion (and this book) coincided with the outbreak of the rebellion of 1798, in which he took a number of increasingly dangerous commissions from the Dublin United Irish Committee, but he has been largely neglected in the historiography of the rebellion; his stance suited neither loyalists nor rebel apologists, and he remains an enigmatic figure.

Daire Keogh, '"The most dangerous villain in society"; Fr. John Martin's Mission to the United Irishmen of Wicklow in 1798', Eighteenth-Century Ireland, 7, (1992), pp. 115-135.

ESTC records copies at the British Library, National Library of Ireland, and Illinois only.
You may also be interested in...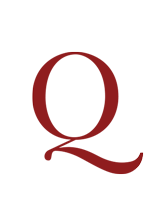 'THE BOOKSELLERS GROW RICHWITHOUT UNDERSTANDING THE BOOKS THEY SELL' LETTERS ON THE FRENCH NATION
: by a Sicilian Gentleman resident in Paris, to his Friend in his own Country. Containing an useful and impartial Critique on that City, and the French Nation. Translated from the Original.
First edition of this translation, very rare, of a work first printed in French in Paris in 1700 (see below) and, in a different translation, in English in 1704 as An agreeable Criticism of the City of Paris.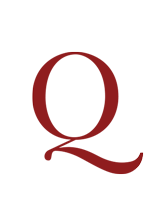 BROWNE, Sir Thomas.
Pseudodoxia Epidemica: or, Enquiries into very many received Tenents, and commonly presumed Truths ... The second Edition, corrected and much enlarged by the Author. Together with some marginall Observations, and a table alphabeticall at the End ...
Second edition revised. 'The publisher's claim ... "corrected and much enlarged by the Author" was fully justified. New chapters and paragraphs were freely inserted and some excisions were made. Many technical terms and quotations in the original languages were dropped, rhetorical questions were altered to positive statements, and small improvements were made throughout. Of the [new] marginal annotations some were by the author, but others, printed in smaller type, were by an admirer of the work, who was also responsible for the Alphabetical Table. This is made plain in the Advertisement signed N.N. on B1b. Wilkin suggested that this admirer may have been the Rev. Mr. Whitefoot of Norwich, who was a close friend of the author and used the same initials in a manuscript discourse preserved in the British Museum' (Keynes).