[AUSSOURD, René] DUMAS, Alexandre.
Les Trois Mousquetaires.
Paris, Calmann Levy, 1894.
Two volumes, 4to, xxii, 479, [3]; [4], 469, [5] original artwork by Maurice Leloir for the front covers bound in at the start of each volume, first volume with two preliminary drawings, and one tracing paper sheet with colour highlights, second with watercolour draft of title, seven additional original watercolours, including one of a musketeer at start of each volume, illustrations in two states, in half blue morocco with marbled paper boards by René Aussourd, spines in five compartments, the second and fourth lettered direct, the others richly gilt, red morocco onlaid cross within a circular border to the central compartments, marbled endpapers, original wrappers bound in, spines slightly sunned. Preserved in a matching slipcase of marbled paper boards and blue morocco, slightly sunned.
£3000

Approximately:
US $0
€0
Edition de grand luxe, number 39, one of 250 copies on Chine paper, one of a 100 copies with drawings with parts of the engravings.

An attractive edition of The Three Musketeers, first published in 8 volumes in 1844, illustrated and with original drawings by Maurice Leloir, sometime President of the French Watercolour Society, and finely bound by René Aussourd.
You may also be interested in...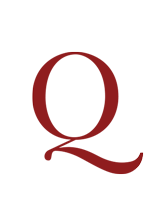 [SKINNER, Joseph, editor.]
The present state of Peru: comprising its geography, topography, natural history, mineralogy, commerce, the customs and manners of its inhabitants, the state of literature, philosophy, and the arts, the modern travels of the missionaries in the heretofore unexplored mountainous territories, etc. etc. The whole drawn from original and authentic documents, chiefly written and compiled in the Peruvian capital; and embellished by twenty engravings of costumes, &c.
First edition. 'This is the earliest and most lavish English colour-plate book relating to Peru and Ecuador; the plates show natives of Lima and Quito. Before the publication of this work, the English had known relatively little about Peruvian society and its cultural and literary accomplishments. The text was taken from copies of El Mercurio peruano, captured by the English from a Spanish ship sailing out from Callao. According to Skinner's preface, the issues of El Mercurio peruano comprised a sixteen-month run beginning in January 1791, and other "various authentic sources" were also used in the compilation (p. viii). The appendix contains interesting information about generations of missionaries to the west coast of South America' (Hill).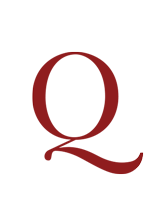 PEIRESC VIAS, Balthasar de.
In clarissimum virum Nicolaum Claudium Fabricium de Peiresc ... Epicedion.
First edition of Balthasar de Vias' elegant neo-Latin elegy commemorating the life of his friend the scholar, antiquary and collector Nicolas Claude Fabri de Peiresc (1580-1637) of Aix en Provence, the most learned man of his time.