[AYMÉ, Jean Jacques.]
Déportation et naufrage de J. J. Aymé, ex-législateur; suivis du tableau de vie et de mort des déportés, a son départ de la Guyane, avec quelques observations sur cette colonie et sur les nègres.
Paris, Maradan, [1800].
8vo (200 x 130 mm), pp. 269, [26], [1, blank], 11, [1, blank]; contemporary mottled calf, gilt; joints slightly cracked.
£375

Approximately:
US $0
€0
First edition. An account of Aymé's experiences following 18 Fructidor when he was deported to French Guiana as an alleged Royalist. He provides a highly critical description of the political exiles's colony at Cayenne, which includes tables giving the names and personal details of his fellow deportees. Aymé continues with his escape aboard the American ship Gothenburg and the ensuing shipwreck off the Scottish coast near Fraserburgh. Most of those on board were lost but Aymé and a few others were rescued. He wrote this memoir of his experiences on his return to France.

Before his deportation Aymé had served as procureur générale of the département de la Drôme (1790–91) and on the Council of the Five Hundred. On his return from exile he was put in charge of the hated Napoleonic taxes, the droits réunis, first in the region of Gers and then at Ain.

Bartlett (JCB) II 4068; Howgego L37; Sabin 2521.


T2774
You may also be interested in...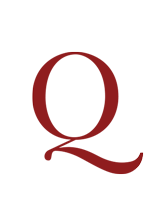 BYRD, William, John BULL and Orlando GIBBONS.
Parthenia or the maydenhead of the first musicke that ever was printed for the virginalls.
Facsimile reprint of the original edition of c. 1612/13, handsomely bound by Zaehnsdorf. At the end is a short introduction to the work by the great Austrian musicologist and bibliographer Otto Erich Deutsch.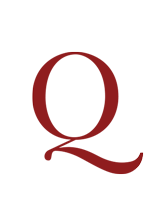 POSTLETHWAYT, Malachy.
Great-Britain's true system: wherein is clearly shewn, I. That an increase of the public debts and taxes must, in a few years, prove the ruin of the monied, the trading, and the landed interests. II. The necessity of raising the supplies to carry on the war, within the year. II. That such a design, however seemingly difficult, is very practicable: with a sketch of various schemes for that purpose. IV. An expedient which will support the public credit, in all times of public distress and danger. To which is prefixed, an introduction, relative to the forming a new plan of British politicks, with respect to our foreign affairs, and our connections on the continent. …
First edition of the last published work of that eighteenth-century British Mercantilist 'whose vision was undiluted by vestiges of humanitarism', most famous for his Universal Dictionary of Trade and Commerce (1751-1755), which was twenty years in the making (The New Palgrave).