WITH ORIGINAL LANDSCAPE VIGNETTES
AZAÏS, Gabriel, and Charles LABOR.
Illustrated manuscript volume of poetry, comprising 'Vingt-six janvier 1836' by Azaïs, and 'Marie' by Labor.
Béziers, c. 1836?
4to. manuscript, ff. [20], with ruled borders, in brown ink, with 30 landscape vignettes in black ink, 19 encorporating initials; in fine condition in contemporary red polished calf, covers tooled with gilt central panel and roll-tool borders at head and foot, geometric lozenge pattern painted in black; both poems inscribed 'A Madame Donadieu'.
£1750

Approximately:
US $2412
€1965
An attractive presentation volume, with poems by Azaïs (1805-1888) and Labor (1813-1900), and fine vignette sketches. Azaïs, later author of Les Troubadours de Béziers (1869) was a member of the Félibrige, the literary organization founded by Frédéric Mistral to promote Occitan language and culture. Labor was a landscape painter, a secretary and close friend of Lamartine, author of a novel (Marguerite, 1837), and the founder and first conservator of the Musée des Beaux Arts de Béziers; the vignettes are presumably by him.
You may also be interested in...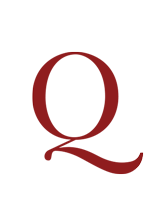 BAL'MONT, Konstantin Dmitrievich, translator.
Sochineniia Shelli... Vypusk 7-i, Chenchi, tragediia, 1819 [The Works of Shelley... Part 7, The Cenci, a tragedy, 1819].
First edition of Balmont's translation of Shelley's The Cenci, volume 7 of his verse translation of the complete works of Shelley into Russian. Balmont was a polyglot, having studied some forty languages, but he admired English above all and in addition to Shelley he translated nearly all of Whitman and Poe, as well as works by Shakespeare, Marlowe, Blake, Coleridge, Byron, Tennyson, Swinburne, and Wilde. '...So complete was Balmont's immersion in the watercolor fluidity of the English language, that he may paradoxically be considered an English poet writing in Russian' (Terras).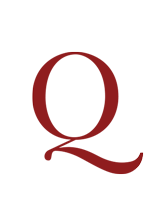 [VILLAMENA, Francesco].
A street fight in Rome. A fan leaf drawing.
A fine fan leaf drawing, Italian school, late 18th century, copied from a print by Francesco Villamena of c. 1601. It depicts a street fight between Spanish and French factions in Rome with a view of the villa Mattei in the background. The original copper engraving by Villamena was dedicated to the patron of the arts, Cardinal Mattei. The drawing captures the dynamic energy of the fighting men.