BALBIAN, Josse van (also Justus a Balbian).
Tractatus septem, de lapide philosophico...
Leiden, Christoffel Raphelengius at the Officina Plantiniana, 1599.
[bound with:]

DUVAL, Robert (also Robertus Vallensis). De veritate et antiquitate artis chemicae et pulveris sive medicinae philosophorum vel auri potabilis... Leiden, Christoffel Raphelengius at the Officina Plantiniana, 1593.

8vo, pp. 96; 46; woodcut devices to the titles; very light toning, but very good copies, in contemporary brown boards; spine perished, boards loose and rubbed; some contemporary annotations to the text.
£3500

Approximately:
US $0
€0
Very rare first edition of Balbian's Seven tracts on the philosophers' stone, an alchemical text edited by the Belgian doctor and alchemist, which was eventually republished in vol. III of Theatrum chemicum.

It is bound with the second, also rare edition of Duval's treatise, hailed by Ferguson as the first history of chemistry, and first published in 1561. Duval's De veritate, which also became part of the Theatrum chemicum, includes a proto-bibliography of alchemy, a list of venerable authorities.

Both books were produced in the Leiden branch of the Plantin press, set up by Christopher Plantin from 1581, to immediate success. Christopher's daughter Margaretha married Franciscus Raphelengius, who led the Leiden branch of the house. Two more generations of Van Ravelinge carried on catering for the refined and demanding intellectual appetites of the University city, until 1619.

I: Ferguson I, 67; Wellcome 684; see Duveen 40. II: Ferguson 496.
You may also be interested in...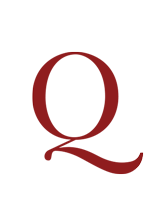 SCEPTICISM SEXTUS EMPIRICUS.
Adversus mathematicos, Hoc est, adversus eos qui profitentur disciplinas ... Graecè nunquam, Latinè nunc primùm editum, Gentiano Herveto Aurelio interprete. Eiusdem Sexti Pyrrhoniarum hypotyposeon (graece) libri tres ... Interprete Henrico Stephano. Accessit & Pyrrhonis vita, ex Diogene Laertio ... Item, Cl. Galeni contra Academicos & Pyrrhonios, D. Erasmo Roterodamo interprete.
First collected edition of Sextus Empiricus (fl. AD 200), the only sceptic philosopher of antiquity whose works have survived. It includes his two major works, the Pyrrhonian Hypotyposes (or Outlines of Pyrrhonism), which had appeared in 1562 and the Adversus mathematicos (or Against the Professors) which appears in print here for the first time.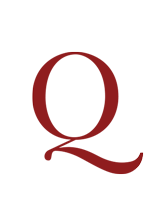 RHENANUS, Johann.
Solis e puteo emergentis: sive dissertationis chymiotechnicae libri tres. In quibus totius operationis chymicae methodus practica: Materia lapidis philosophici, & nodus solvendi eius, operandique, ut & clavis operum Paracelsi, qua abstrusa explicantur deficientia supplentur. Cum praefatione chymiae veritatem asserente ...
first edition of Rhenanus' influential work, dedicated to Moritz, Landgrave of Hesse. The first book comprises a treatise on 'the truth of chemistry', and a thorough introduction in 168 theses to chemico-technical theory, with descriptions of chemical operations, and illustrations of chemical apparatus. This part was originally published in 1610, without the other two books. The second book deals with the preparation of the philosophers' stone, the third is a 'key to the works of Paracelsus.'