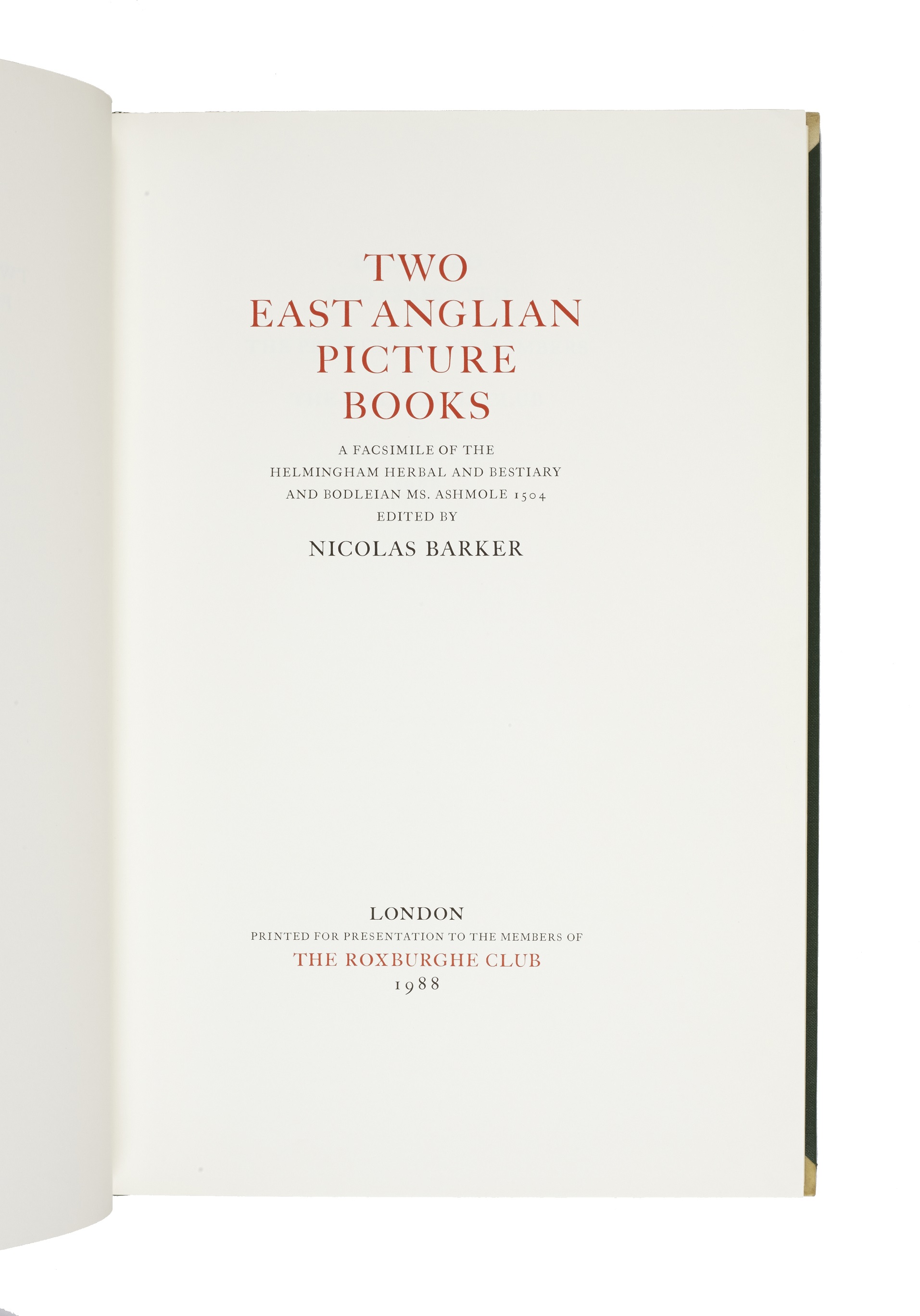 BARKER, Nicolas, ed.
Two East Anglian Picture Books. A facsimile of the Helmingham Herbal and Bestiary and Bodleian MS. Ashmole 1504.
The Roxburghe Club, 1988.
£500

Approximately:
US $0
€0
Full-size colour facsimiles of two extraordinary, and almost identical, medieval picture books containing a total of 98 pictures of flowers and trees and 58 of birds and animals together with a variety of other material (ornamental alphabets, drawings of coats of arms, household gear, embroidery patterns, landscapes and grotesques) representing the full range of medieval ornament.

Nicolas Barker's wide-ranging introductory text examines the precise relationship between the two manuscripts, their purpose and provenance, the extent of the naturalism of their images, and connections with the other arts. The text is amplified with 61 black and white plates, and with a map and diagrams.
You may also be interested in...
THE IVANHOE BALL, AN ATTENDEE'S COPY [LAGARENNE, Félicité, artist].
[Costumes d'Ivanhoe au bal donné par ... le prince et princess d'Orange à Bruxelles, mercredi le 5 février 1823.]
First and only edition of a fine and rare suite of ten hand-coloured lithographs commemorating a ball inspired by Scott's Ivanhoe, held in Brussels on 5 February 1823 by the Prince and Princess of Orange in honour of the British community in that city. There were thirty-two guests at the ball, all attending in elaborate costume, and dancing a quadrille that became the talk of the town, and remained 'the principal topic of conversation at Brussels' several months later (The Repository of Arts, May 1823). According the printed programme, Lord Danlo was Ivanhoe, the Black Knight was played by Mr de Janti, and Mrs Berkley took the role of Rowena. Further down the list is Mrs Fielden (sic), as Alicia, wife of the Joseph Ffeilden who owned this copy – she can be seen on the left in Plate VII.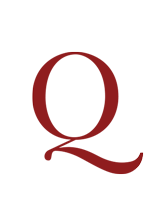 From one of the founders of political journalism LINGUET, Simon-Nicolas-Henri (1736-1794), French journalist and lawyer.
Autograph letter signed ('Linguet') to the Parisian banker Perregaux.
An interesting letter from Linguet, one of the founders of political journalism who crossed swords with the philosophes, economists, politicians, and slavery abolitionists. Exiled on numerous occasions and imprisoned in the Bastille, he was guillotined in 1794.