TO JOHN EVELYN
BARLOW, Thomas.
A Letter concerning Invocation of Saints, and Adoration of the Cross, writ ten Years since, to John Evelyn of Depthford, Esq; …
London, Printed by John Macock for John Martyn … 1679
Small 4to., pp. 39, [1]; a fine copy in recent quarter calf and marbled boards.
£650

Approximately:
US $0
€0
First edition. Evelyn had asked his old friend Thomas Barlow if a certain passage in a sermon of St. Cyril before the Council of Ephesus as reported in Binnius 'might not be a good Argument for the Popish Invocation of Saints'. Barlow has no trouble in dismissing the suggestion: 'the Passage in Cyril … is only a Rhetorical Apostrophe', 'all Prayers not made in faith, without doubting, are vain, and (as to obtaining any thing) ineffectual', and 'such are the Popish Invocations of Saints'. Bishop Stillingfleet, whom Evelyn had also approached, made the same answer.

Barlow, who is mentioned many times in Evelyn's Diary, was Bodley's Librarian in the Interregnum and a very busy Provost of Queen's College, Oxford, at the time of this Letter (28 September 1669). 'It is now towards twelve a clock, and I more than half asleep (as you may guess by this rude scribble)'. In 1675 he was consecrated Bishop of Lincoln.

Wing B 834; Keynes, Evelyn, 179.
You may also be interested in...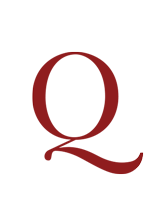 PRAISING THE INTREPID HARE AND SAMUEL RICHARDSON GARDINER, John Smallman.
The Art and the Pleasures of Hare-Hunting. In six Letters to a Person of Quality …
First edition, scarce, an eloquent and amusing account of hare-hunting, the first monograph on the subject in English, comprising letters on the superiority of hare-hunting to fox-hunting (less dangerous, less laborious), on the best types of dogs, of trailing and starting hares, etc. Gardiner's letter in praise of hares is noble stuff indeed: 'They ramble through the Barn-Yard in the Night, and disregard the gaunt growling Mastiff; traverse the Orchard and the Garden, intrepid and fearless; explore the dangerous Pond-Head, nor dread the roaring waters …'.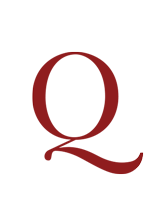 BARDUZZI, Bernardino.
A Letter in Praise of Verona [1489]. In the original Latin Text with an English Translation by Betty Radice.
First edition, No. 34 of 150 copies: an elegant facsimile reprint of one of Verona's rarest incunables. Barduzzi's eulogistic letter to Giovanni Nesi was first printed in 1489 by Paulus Fridenperger. The Latin text is followed here by an English translation and a biographical postscript by Giovanni Mardersteig, head of the Officina Bodoni. The colour ornaments are reproduced from those of Felice Feliciano, one of the most important calligraphers of his day, taken from his manuscripts of the 1460s. Mardersteig and Schmoller 190.