BAUDEAU, Nicolas, Abbé.
Eclaircissements demandés à M. N**, sur les Principes Economiques, & sur ses projets de législation; au nom des Propriétaires fonciers & des Cultivateurs François.
[Paris,] 1775.
Two works in one vol., 8vo, pp. x, 306; [3]–29, [1] blank (including the half-title), as in the Kress copy; good copies, both with generous margins, in a contemporary binding of full mottled calf, corners a little worn, headcap chipped, marbled endpapers, red edges, spine stamped gilt in compartments, with a gilt morocco lettering-piece.
£3000

Approximately:
US $4013
€3399
I: Rare first separate edition, first published in the Nouvelles Ephémérides, volume V, 1775, 'extrait des nouvelles éphémérides économiques' printed on verso of the cancel title. Daire considers this work to be the finest polemic of the Physiocratic school. Written following the publication of Necker's Sur la législation et le commerce des grains (1775), Baudeau here presents, in magnificent style, the arguments of the Physiocrats against Necker's theories.

Einaudi 344; Goldsmiths' 11256; Higgs 6259; INED 276; Kress 7071; see Daire, Physiocrates (1846), pp. lxvii and 648.

II: First edition: 'Éloge de la liberté, énumération de ses avantages'. Although the pamphlet carries the date 1774, it was evidentally not printed until the following year. The final page bears the text: 'Lu & approuvé, ce 25 Avril 1775 … permis d'imprimer, ce 26 Avril 1775'.

Goldsmiths' 11258; Higgs 5971; Hildenfinger, p. 15; INED 1171 bis; Kress 7003; not in Einaudi.
You may also be interested in...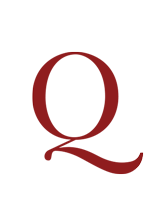 GROTIUS, Hugo.
Annales et Historiae de rebus Belgicis.
First edition of the great jurists' Annals of the Low Countries, his one work of history.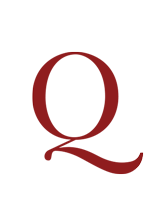 MERCANTILE ACCOUNTANCY LANDO, Giovanni Giacomo.
Aritmetica mercantile … Nella quale si vede, come si hanno da fare li conti, per li cambi, che si fanno nelle Città Principali della Christianità. Il modo di raguagliare le piazze, di aggiustare ogni sorte di comissioni de cambi, & mercantie, & formare arbitrij …
Very rare first edition of one of the most important and comprehensive seventeenth-century works on commercial arithmetic and exchange rates in Italy and Europe. Three further editions came out within forty years, all printed in Venice, and all now scarce.