BAUR, Fidelis.
Geschichte der Hohenzollernschen Staaten Hechingen und Sigmaringen von den ältesten Zeiten bis auf unsere Tage, durchaus nach Quellen bearbeitet … I. [– VIII.] Heft.
Sigmaringen, Bucher & Liener, 1834–6.
Eight parts, 8vo, pp. viii, 64; vi, 73, [1] blank + folding map; 63, [1] blank + folding map; 84 + large folding map; 93, [1] blank, [1] printed note, [1] blank; 80; [ii], 81–166; 68 + large folding coloured map; the occasional blemish, else a very nice, unsophisticated copy, uncut and partly unopened in the original printed wrappers, spines of some parts perished.
£350

Approximately:
US $470
€397
First edition. Perched on the Zollenberg, just south of Hechingen, is the castle of Hohenzollern, which gave its name to the ruling house of Brandenburg–Prussia from 1415 to 1918, arguably the most powerful family in German history. The ancestral lands were divided in 1575 by Count Karl I among his three sons, thereby founding the three lines Hohenzollern-Hechingen, Hohenzollern-Sigmaringen, and Hohenzollern-Haigerloch (this last dying out in 1634 and its territory absorbed by Hohenzollern-Sigmaringen). The present work charts the early history of the area and the men who ruled it. In 1849, the two remaining principalities were united to form the Province of Hohenzollern, at the time the smallest in Prussia.

OCLC locates 3 copies only (Harvard, Syracuse, Wisconsin).
You may also be interested in...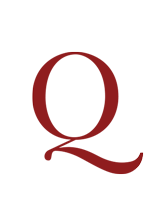 LOCKE, John.
Johan Lockes oförgripelige tankar om werldslig regerings rätta ursprung/gräntsor och ändamål.
First edition in Swedish. The first translation into Swedish of Locke's Two Treatises of Government, this edition – of the Second treatise – was translated, following order of the Swedish Ricksdag, by Hans Harmens from Mazel's 1691 French edition. It was only the second time that any of Locke's work had been translated into Swedish. Significantly, the Ricksdag's interests focussed on the part of Locke's work which addressed the topics of natural rights and the social contract.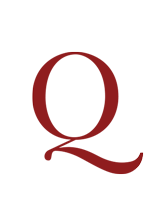 SAY, Léon.
[cover title: ] La Société coopérative est la meilleure des caisses d'épargne.
First edition. Léon Say (1826–1896), grandson of Jean-Baptiste Say, 'became one of the most prominent statesmen of the French Third Republic. He served as Finance Minister from 1872 to 1879, and again in 1882, overseeing the largest financial operation of the century – payment of war reparations in Germany. His financial policies were directed toward a decrease in public expenditures and the removal of barriers to internal trade. A brilliant speaker and debater, he railed against socialism from the left and protectionism from the right … Upon leaving the Cabinet, Say returned to his seat in parliament, assuming the leadership of the free trade party. He was at one time considered for the presidency of the republic, but was gradually set apart from his constituency by a rising tide of radicalism' (The New Palgrave).