standard text on elements, principles, and chemical processes
BECHER, Johann Joachim.
Institutiones chimicae prodromae, id est ... Oedipus chimicus, obscuriorum terminorum & principiorum chimicorum, mysteria aperiens & resolvens. Opusculum, omnibus medicinae & chimiae studiosis lectu perquàm utile & necessarium.
Amsterdam, Elizeus Weyerstrat, 1664.
12mo, ff. [8, including engraved allegorical frontispiece and one plate], pp.202, [6], [2, blank]; a couple of leaves a little soiled; a few leaves with short horizontal wormtrack, affecting the odd word only; a very good, crisp copy in contemporary calf; minor wear to head and tail of spine and corners.
£2700

Approximately:
US $0
€0
first edition (?) becher's oedipus chimicus, printed at about the same time as the frankfurt edition, and dedicated to franz le boë (sylvius), an early champion of descartes, van helmont and harvey. a professor at the universtiy of leiden, le boë founded the first academic chemical laboratory there in 1669.

Written the year before Becher was called to the Bavarian court by the Elector Ferdinand Maria (June 1664), this work deals with the fundamental question of the elements. 'He had little respect for the four Aristotelian elements as they were commonly taught, and he felt that the efforts of Helmont and Boyle to show the elemental nature of water through the growth of vegetable substances were little better ... Similarly, he argued that observations show that the philosophical attributes of the Paracelsian triad have little in common with ordinary salt, sulfur, and mercury, so that they could not really be "principles." He felt that on practical grounds – because of their familiarity – their use might be defended. Nevertheless, in the Oedipus chimicus (1664) Becher suggested that sulfur was analogous to earth, and salt to water, while earth and water, in more subtle form, were mercurial in nature ... [The book] rapidly became a standard text on elements, principles, and chemical processes' (DSB).

Duveen, referring to various bibliographers, some of whom erroneously state the year 1665 for the Amsterdam printing, discusses priority between the Frankfurt and the Amsterdam printings at some length and concludes: 'it may be supposed that the Frankfurt edition is the original and the Amsterdam edition a reimpression "à la sphere."' Most bibliographies list the Amsterdam edition as the first.

The engraved plate depicts an alchemical medal commemorating a divina metamorphosis that took place before Emperor Ferdinand III at Prague, on January 15, 1648.

Duveen p. 55; Ferguson I, p. 87; Krivatsy 982; Wellcome II, p. 125.

S957
You may also be interested in...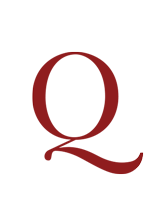 ecology RAUCH, François Antoine.
Harmonie hydro-végétale et météorologique, ou recherches sur les moyens de recréer avec nos fôrets la force des températures et la regularité des saisons, par des plantations raisonnées ...
the scarce first edition of one of the first books to develop ecological ideas, Rauch's greatest achievement.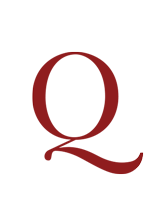 THE POPE AS ANTICHRIST DU ROSIER, Simon.
Antithesis Christi et Antichristi, videlicet Papae.
Rare edition of this satirical attack on the Catholic Church and the Pope by the Protestant minister Simon Du Rosier (or Rosarius), first published in Wittemberg in 1521. An excellent example of the 'antithesis genre', of which Luther's Passional Christi und Antichristi is the most famous expression, Du Rosier's work is illustrated by a series of woodcuts, attributed to Bernard Salomon after Lucas Cranach, which cleverly juxtapose the life of Christ with the luxury and dissolution of the Pope in order to back the Lutheran tenet that the Pope is the Antichrist.