EARLY 19TH CENTURY MS. POEM FROM THE RUSSIAN
BELISHEVA, S. P., translator.
'An die Fantasie, aus dem russischen.' Manuscript on paper of an apparently unrecorded poem in 12 verses of 8 lines each, translated from the Russian into German.
Germany, c. 1830
8vo, 4 pages, containing 12 stanzas of 8 lines each, written in brown ink in German script on one folded sheet of paper, minor correction to final page; stain and slight fraying to bottom margin without any loss.
£1750

Approximately:
US $2408
€1969
A contemporary manuscript of an early 19th century Russian poem, translated into German, and signed by the, possibly pseudonymous, translator 'Fräulein S. P. Belischef'. We have been unable to identify the original poem, in praise of poetic imagination and the heights it can attain, from which the German version apparently derives. The poet cites the 18th century writers Derzhavin and Lomonosov as Russian poets who are revered both inside and outside Russia.

'An die Fantasie
aus dem russischen

Mutter, Königin der Möglichkeiten!
Du, die schwabend in der Aether-Welt,
Monarchin, durch Planeten-Weiten,
Über Luft, ins umgemess'ne stellt,-
Die, sich Weg durch Wurm und Pflanze bahnend,
Noch im Sandkorn, im Atome lebt
Und, in jedem neue Wunder ahnend,
Himmelwärts aus Erden-Hüllen strebt,…

…Noch erschallt von Lomonossofs Ruhme,
Russen! euer weites Vaterland.
Seines Witzes unverwelkte Blume
Ist bei fremden Volkern selbst bekannt.
Russlands Muse, steht mit dir im Bunde.
Sprachst du nicht Derschawin, kühn, wie du, -
Sieh! wir klatschen ihm – aus vollem Munde
Lange schon des Dichters Nachruhm zu?'
You may also be interested in...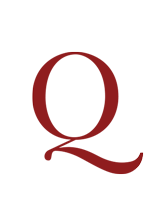 TRISSINO, Giangiorgio.
La Poetica.
First edition, the corrected issue, of Trissino's milestone essay on language, aesthetic and poetry. The first issue bears the erroneous date of 1549.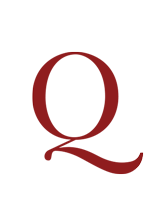 BAL'MONT, Konstantin Dmitrievich, translator.
Sochineniia Shelli... Vypusk 7-i, Chenchi, tragediia, 1819 [The Works of Shelley... Part 7, The Cenci, a tragedy, 1819].
First edition of Balmont's translation of Shelley's The Cenci, volume 7 of his verse translation of the complete works of Shelley into Russian. Balmont was a polyglot, having studied some forty languages, but he admired English above all and in addition to Shelley he translated nearly all of Whitman and Poe, as well as works by Shakespeare, Marlowe, Blake, Coleridge, Byron, Tennyson, Swinburne, and Wilde. '...So complete was Balmont's immersion in the watercolor fluidity of the English language, that he may paradoxically be considered an English poet writing in Russian' (Terras).