BELYI, Andrei, pseud. [i.e. Boris Nikolaevich Bugaev].
Korolevna i rytsari. Skazki [The king's daughter and the knights. Fairy tales].
St Petersburg, "Alkonost", 1919.
Small 8vo, pp. 56, + 7 pp. advertisements; some minor stains to upper margin of a few leaves, but a good copy in the original printed wrappers, slightly dust-soiled.
£550

Approximately:
US $0
€0
First edition. The majority of this collection of poems was written between 1909 and 1915, and can be seen, according to Bely, as 'a transition from the gloomy despair of The Urn [1909] to the consciousness of The Star [not published until 1922]; awakening from the unconsciousness of the grave to vital life, Life itself sounds like a fairy tale'.

Kilgour 185; Tarasenkov p. 53.
You may also be interested in...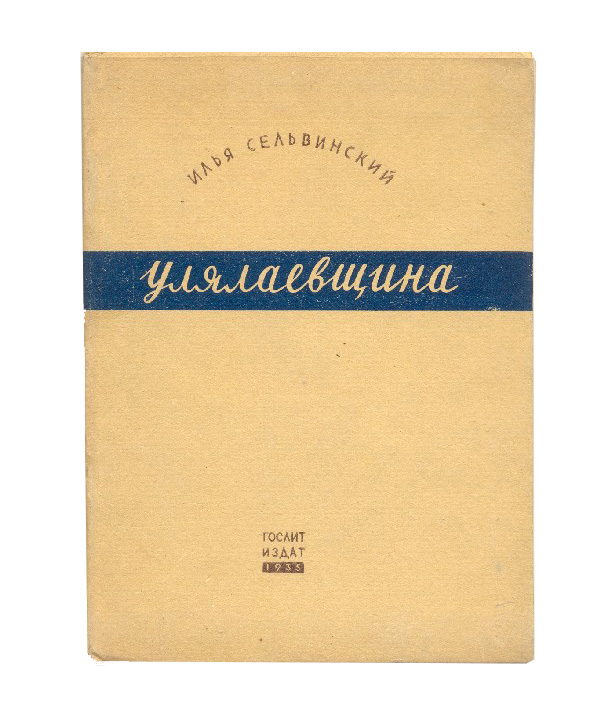 SEL'VINSKII, Il'ia Lvovich.
Ulialaevshchina: epopeia [The Ulialaev uprising: an epic].
Fourth edition (first, 1927) of Sel'vinskii's first and most successful verse epic. Ulialaevshchina describes the fortunes of a kulak, Ulialaev, 'who seized an estate from its pre-Revolutionary owner and was later defeated in an anarchist rebellion by the Red Army. Selvinsky's depictions are folkloric. The hero's wife, first taken from the landowner, is brutally murdered, her corpse dragged by a horse, and her head impaled on a spear by the Red commander. Ulialaev himself is shot and decapitated. In the 1950s this tale had to be rewritten, and its hero became Lenin' (Evelyn Bristol, A History of Russian Poetry, OUP, 1991, p. 255).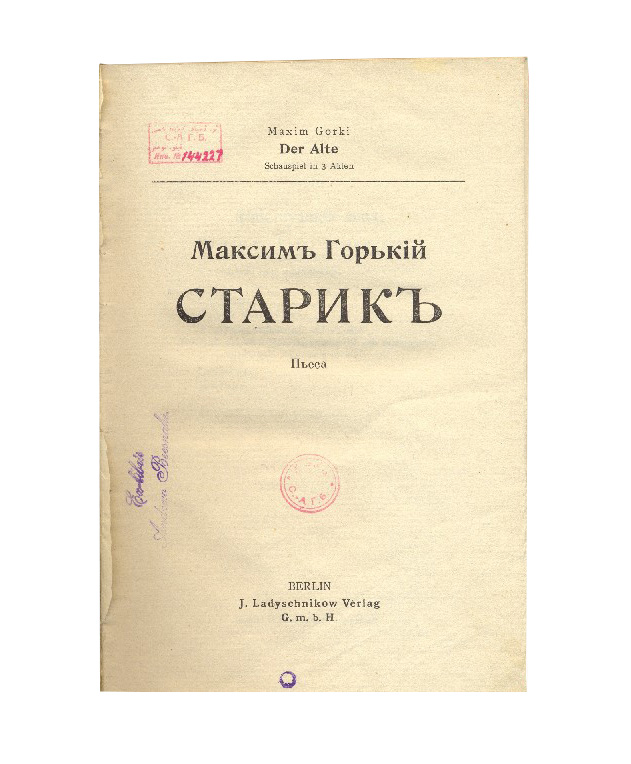 GOR'KII, Maksim, pseud. [i.e. Aleksei Maksimovich Peshkov].
Starik. P'esa. [The old man. A play].
First edition, written 1915, but not premiered until New Year's Day 1919.