BERLIN Isiah.
The Naiveté of Verdi.
[New York, The Hudson Review, 1968].
Offprint, pp. 12; loose leaves, wire-stitched; first leaf reversed; with the author's signed autograph presentation inscription "but soon a book for yourself: I hope it will be worthy. Isaiah.", Library stamp on title-page.
£750

Approximately:
US $1003
€849
First edition. Presentations by Berlin are rare, and this one is presumed to be for one of his closest friends, Stephen Spender. Spender had dedicated his World within World (1951) to Berlin, and this inscription most probably refers to Berlin's forthcoming Four Essays on Liberty (1969) dedicated to Spender.

The Naiveté of Verdi is Berlin's attempt to apply Schiller's distinction between 'naiv' and 'sentimentalisch' poets to music. He characterises Verdi as 'the last naive artist of genius', and contrasts him directly with composers such as Liszt and Wagner, who were 'protagonists of all that was most self-conscious, extra-musical, "sentimental"'.
You may also be interested in...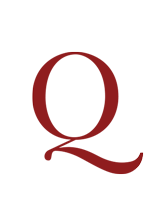 WEBB, Alex.
Under a Grudging Sun. Photographs from Haiti Libéré 1986-1988.
First edition, signed by Webb on the half-title – photographs of unrest in Haiti.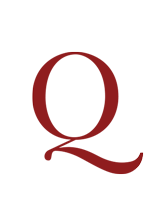 [SERGEANT, John].
Solid philosophy asserted, against the fancies of the ideists: or, the method of science further illustrated. With reflexions on Mr. Locke's essay concerning human understanding. By J. S.
First edition. The best-known work of the Roman Catholic philosopher and controversialist John Sergeant (1623–1707). 'The two philosophers to whom he is most opposed are Descartes and Locke, the "Ideists" whose distinction between ideas in the mind and external reality he saw as sowing the seeds for an incurable scepticism which he strongly attacked, but less clearly refuted. Locke is the main subject of his assault, no doubt because by this stage in the late 1690s it was Locke's philosophy which was the centre of attention. In place of the strongly repudiated "Way of Ideas" Sergeant attempts to set a philosophy of "Notions", a concept which some have seen, though on the basis of little evidence, as influencing Berkeley. Ideas Sergeant rejects because they close us off from the world of things – "Solid Philosophy" … Sergeant is a curious figure in the history of late seventeenth- and early eighteenth-century philosophy, combining his scholastic roots with glimpses of the modern world into an unstable synthesis of Catholic theology (albeit unorthodox), scholastic philosophy and elements of Lockean epistemology, the latter appearing to be a source on which he drew (as Locke noted) despite his overt rejection of much of its content' (Dictionary of seventeenth-century British philosophers, p. 724).