THE MOST OUTSTANDING 18TH-CENTURY COLLECTION OF SCIENTIFIC PAPERS
BERRYAT, Jean, et al., editors.
Receuil de Mémoires, ou Collection de Pièces Académiques, concernant la Médicine, l'Anatomie & la Chirurgie, la Chymie, la Physique Expérimentale, la Botanique & l'Histoire Naturelle, tirées des meilleures sources ... [Partie Française]. Vols. I-XI [of XVI].
Dijon, Auxerre, Paris and Liège, F. Desventes, F. Fournier, et al., 1754-86.
Together 24 vols. (of 29), 4to; owner's stamp on titles; occasional browning and spotting, four volumes with a little damp-staining, affecting a few plates, and c. 20 plates lightly shaved at outer margins (slightly affecting image or plate no.); a good set in uniform contemporary mottled calf, some joints cracked and a few spines slightly worn.
£6000

Approximately:
US $0
€0
The scarce first collected edition of these scientific papers from all over Europe (lacking only the last five volumes of the Partie Française), including among its contributors such famous names as Huygens, Leeuwenhoek, Hevelius, De La Hire, Mariotte, Réaumur, La Condamine, Haller, Maupertuis, Boyle, Wallis, Bartholin, Newton, Musschenbroek, and Jussieu.

'The most outstanding collection of the 18th century was the series started in Dijon ... and later published in Paris which attempted to bring together in one series most of the scientific journal publication and the proceedings of the societies of the 17th and 18th centuries ... It included among its editors and translators some of the most distinguished names in French science. It was issued in two series, one devoted to publications which had appeared in France and the other to journals and proceedings which had originated abroad ...

'This monumental project was inaugurated by Jean Berryat (d. 1745), a physician in ordinary to the King ... The work was continued by such well-known names in French science as Buffon and Daubenton, who translated part of the selections from the Philosophical Transactions. [The Partie Etrangère] contains translations of the publications of the major European scientific societies, and selected periodicals published outside of France' (Kronick, A History of Scientific & Technical Periodicals pp. 212-13).
You may also be interested in...
THE ILLUSTRATED QUARTO EDITION IN AN ARMORIAL BINDING SAVÉRIEN, Alexandre.
Histoire des philosophes modernes, avec leurs portraits gravé dans le gout du crayon, d'après les desseins des plus grands peintres.
A very appealing copy in a contemporary armorial binding of the magnificently illustrated quarto edition of this collection of biographies of 'modern' scientists and philosophers by the French writer, philosopher and mathematician Savérien (1720-1805).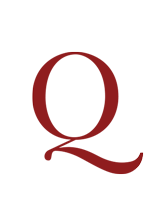 MAQUETTE BY JEANINE FRICKER FRICKER, Bernard.
Autograph working manuscript of a collection of essays and pensées entitled 'La Marche du Jeu'.
An extraordinary, unique production, with seven long, unpublished observational essays by Fricker on the post-war Parisian art world, including long discussions of the work of Francis Picabia, Marcel Duchamp, and Blaise Cendrars; assembled in hand-decorated chemises and a folding box designed by his sister Jeanine Fricker, one of the leading lights of modern French book design.