UNIQUE?
[BEWICK, Thomas?]
26 rubbings from engraved woodblocks of the heads of Kings and Queens and England, apparently never published in this form.
[1790-1805?]
Engraved surfaces c. 50 × 60 mm, leaves c. 95-105 × 105-130 mm, laid paper, no watermarks; with a later leaf of similar size inscribed '26. Kings of England not all in their proper order / J[ane] Bewick', with the later notes 'Jupp Collection 1878' and 'Unique Set / Burnished from the Blocks not printed / E. P.'; all at one time affixed with a pin in the upper left corner, now loose.
£750

Approximately:
US $1002
€851
26 apparently unrecorded wood-engravings – heads of the monarchs of England from William the Conqueror to George III – these images taken by rubbing from the blocks rather than printing. The engravings bear strong similarity to the 26 which appear in An Abridgement of the History of England … by Dr. Goldsmith … with Heads by Bewick (London, 1803), of which Thomas Bewick apparently bought a copy on 20 April of that year: his account book records a 'Parcel / Goldsmith Hisy Engd / Grafton Piccy 4s d.' (A Provisional Checklist of the Library of Thomas Bewick, by David Gardner-Medwin, item 1, online).

Though Hugo attributes the cuts in the Goldsmith Abridgement to Thomas Bewick, other bibliographers have been less certain. The 26 heads, plus several more (Stephen, Cromwell etc.), had earlier appeared in Characters of the Kings and Queens of England (Newbery, 1795), also with a title-page attribution to 'T. Bewick of Newcastle'; but 'The statement on TP that the "Heads" are by T. Bewick cannot be accepted. One hesitates to attribute them to his brother John, even to his workshop' (Roscoe). The subject matter is more in the realm of John, who had produced 36 heads for a Sketch of Universal History (1789, Tattersfield JB57) and another series of 32 for A Compendious History of England (1794, JB11).

The images in the present set, 'burnished from the blocks', are larger and finer than those of 1795/1803, and are in an unbordered oblong format rather than in oval cartouches. The heads for Henry I, Henry II, Henry V, Edward IV, Edward VI, Elizabeth, Charles II, James II, and Anne are reversed (i.e. when actually pulled from the blocks they would be correct), while those for Richard I, Mary, and George III are different images entirely. Richard I and Henry VIII have splits in the block; Edward I is perhaps by an inferior hand. It is however unclear whether they precede the 1795 set (the presence of some details of dress not in the latter set might suggest this), or derive from them (perhaps as a workshop exercise?).

The Bewick collection of Edward Basil Jupp was sold at Christie's on 25-7 February 1878, containing engravings, drawings and original woodblocks. Though the present set was not mentioned by name, lot 300 was a scrapbook of 420 engravings including 'Heads of the Kings of England' (sold for £2 10s. to Swinburne) and perhaps included them. 'Most of these Wood Engravings were purchased of Miss Jane Bewick by the late Mr. Jupp'; the present set, with its approbation in Jane's hand, presumably has the same origin. Jane, Thomas's daughter, dealt with much of Bewick's business affairs, was his literary executor, as well as the editor of his Memoirs, and along with her sisters, kept guard over a hoard of 'woodblocks, drawings, proofs and tools … in the house at Gateshead' (Uglow, Nature's Engraver).
You may also be interested in...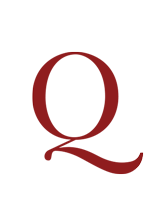 BELLIN, Jacques Nicolas.
Essai géographique sur les Isles Britanniques.
First edition. A description of the British Isles by the first chief hydrographic engineer of the Dépôt des cartes, plans et journaux du Ministère de la Marine. Alongside the geographical depiction of Great Britain, Bellin includes a guide to navigating its coasts and a treatise on the making of charts, with references to other cartographers and their work. The author, who held his post at the Dépôt for over fifty years, was a contributor to the Encyclopédie, admired as a philosophe, and a member of the Royal Society. His most celebrated works were the Neptune François (1753) and the Hydrographie française (2 vols, 1756–1765).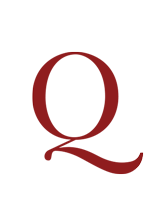 JOHNSON, Samuel.
A Dictionary of the English Language: in which the Words are deduced from their Originals, and illustrated in their different Significations by Examples from the best Writers. To which are prefixed, a History of the Language, and an English Grammar. In two Volumes.— Vol. I [-II]. The sixth Edition …
Sixth edition. This is the first London quarto edition (preceded by the Dublin quarto of 1775), the first published after Johnson's death, and the first with a portrait. Although the last edition of the Dictionary which Johnson revised before publication was the fourth (1773), he made further manuscript corrections and additions in a copy of that edition which he left in his will to Sir Joshua Reynolds, and these were incorporated into the present edition.