BIZET, Georges.
L'Arlésienne. Drame en 3 Actes de Alphonse Daudet. Partition, Chant & Piano.
Paris, Choudens, [1872].
4to, pp. [2], 85, [1]; plate no. 2486; decorative title-page printed in pale brown; lower corners a little thumbed, small marginal tear to pp. 15/16 repaired; a good copy, uncut in contemporary quarter reversed sheep with marbled boards, music seller's paper label to front board, paper shelf-label to spine.
£800

Approximately:
US $1101
€900
First edition, earliest issue (with the incorrect time signature to no. 5), of the first appearance in print of Bizet's incidental music for Daudet's tragedy L'Arlésienne, composed in 1872 to a commission from Léon Carvalho. It was first performed at the Théâtre du Vaudeville on 1 October 1872. The full score of the work was not published until 1876.

'The nature of L'Arlésienne forced Bizet to be economical, with only short passages of music for the most part and only a small orchestra, and in this he was triumphantly successful. The Prélude-Ouverture is an extended piece like the entr'actes that introduce each act, but elsewhere the music consists for the most part of brief mélodrames under dialogue. They succeed superbly in delineating character with pointed and expressive themes, while the longer movements suggest a Provençal tone, using genuine melodies from the region' (New Grove).

The well-known L'Arlésienne orchestral suites were not produced until later, the first comprising four movements from the present work by Bizet, and the second arranged by Ernest Guiraud (1837–1892) after the composer's death.

James J. Fuld, The Book of World-Famous Music, fifth edition, New York, 2000, p. 109.
You may also be interested in...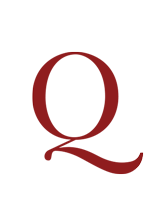 VILLEHARDOUIN, Geoffroy de (Charles du Fresne DU CANGE, editor).
Histoire de l'empire de Constantinople sous les empereurs françois, divisée en deux parties, dont la première contient l'histoire de la conquéte de la ville de Constantinople par les François et les Venitiens … reveuë et corrigée en cette edition sur le manuscrit de la Bibliothque du Roy, et illustrée d'observations historiques, et d'un glossaire, pour les termes de l'auteur, à present hors d'usage … La seconde contient une histoire generale de ce que les François et les Latins ont fait de plus memorable dans l'empire de Constantinople, depuis qu'ils s'en rendirent maistres, iusques à ce que les Turcs s'en sont emparez: iustifiée par les ecrivains du temps, et par plusieurs chroniques, et autres pieces non encore publiées.
First collected edition, comprising the third edition of Villehardouin's chronicle, edited and translated by Du Cange, and the first edition of Du Cange's history of the Latin empire in the Levant. The original and modern French versions of Villehardouin's chronicle are printed on opposite pages. Following it is an extract from the Chronique rimée of Philippe Mouskes.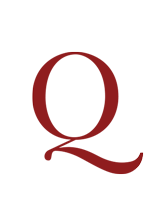 RARE AIRS [BALLARD, Robert.]
VII. livre d'airs de differents autheurs à deux parties.
First edition; very rare. This is the seventh instalment in the remarkable series Livres d'airs de differents autheurs à deux parties which had been initiated by the music publisher Robert Ballard (III) in 1658 and which was to end, thirty-seven volumes later, in 1694.