JOHN EVELYN'S COPIES
BLACKMORE, Richard.
Prince Arthur. An Heroick Poem. In Ten Books … London: Printed for Awnsham and John Churchil … 1695. [With:]
BLACKMORE, Richard. King Arthur. An Heroick Poem. In twelve Books … to which is annexed an Index, explaining the Names of Countrys, Citys, and Rivers, &c. London: Printed for Awnsham and John Churchil … and Jacob Tonson … 1697.
London, 1695-97.
Two vols., folio, pp. [20], 296; and pp. [2], xvii, [1], 343, [9]; very good copies in contemporary speckled calf (not uniform), morocco labels; King Arthur with the armorial bookplate of Sir Frederick Evelyn, baronet.
£2750

Approximately:
US $0
€0
First edition of Blackmore's first epic poem, with the first edition of its sequel – John Evelyn's copies, with shelfmarks 'E5:1' and 'E5:2' in his hand, Prince Arthur additionally inscribed 'Catalogo Evelini Inscriptus / Meliora Retinete' (Evelyn's motto: 'Keep the best').

Blackmore's Arthurian verse epic, Prince Arthur, modelled after The Aeneid and based on Geoffrey of Monmouth, proved a commercial if not critical success. Arthur is a transparent parallel to William III, and William presented Blackmore with a gold medal and a knighthood as a reward. The sequel, which again used myth as a garb for contemporary politics, met with somewhat less success, and Blackmore, a physician as well as a poet, became the butt of lampoons by Dryden, Garth, Tom Brown etc. A generation, and several more verse epics, later he did not escape Pope's barbs either, and appears as 'Neverending Blackmore' in The Dunciad.

Wing B 3080 and B 3077.
You may also be interested in...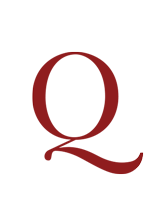 WITH A NEW APPENDIX ON POETIC DICTION WORDSWORTH, William.
Lyrical Ballads, with a Pastoral and other Poems, in two Volumes … Third Edition.
Second complete edition, with the Preface much enlarged and a new 'Appendix' on poetic diction (pp. 237-247 in volume II), one of the key theoretical texts of English Romanticism. For this edition, two poems were omitted, Coleridge's 'The Dungeon' and Wordsworth's 'A Character', several poems moved within the volumes, and numerous minor alterations were made throughout.
FULLER, Thomas.
Davids hainous Sinne. Heartie Repentance. Heavie Punishment …
First and only edition of Fuller's first book, and his only volume of verse. It is a three-part poem written in a variation of rhyme royal, recounting King David's adultery with Bathsheba and its consequences.