BLANCHON, Jacques.
Iacobi Blanchoni ucessiensis adversus Ludovicum beneventanum abbatem selestensem defensionum liber.
Lyon, Jean de Tournes, 1550.
4to, pp. 40; printer's device on title, one large and several 5-line finely engraved initials, some criblé, some historiated, some grotesque; a very good copy in modern marbled boards, the manuscript ownership inscription of Cardinal Altemps (1561-1595) on the title-page.
£1500

Approximately:
US $0
€0
First edition of a very rare work of sixteenth-century Lyonnese Neoplatonism, an elegantly-printed de Tournes edition. Ostensibly a simple series of remarks against the theses of the (presumably sternly Scholastic) abbot of Selestan, this is a tract of Renaissance moral philosophy. The theme of dignitas hominis concentrated the philosophical efforts of several Lyonnese men of letters inspired by Ficino and Pico della Mirandola. Like Charles de Bovelles and P. Boaistuau, Jacques Blanchon systematically harmonizes Aristotle's philosophy and science with the hermetic thought associated with the writings of Hermes Trismegistus.

Anticipating Charron and Montaigne, Blanchon does not accept demonology and witchcraft, exposing the foolishness of popular beliefs largely on grounds of common sense rather than strict Scholastic rationalism. Further chapters address ideas and knowledge, nature, the soul, the impact of need on morality, human freedom from predestinations and from the stars, and some false etymologies. Blanchon was also the author of a tract 'De summo hominis bono' published in the same year.

Adams B2099. Rare: two locations in the UK (Cambridge and St. Andrews), one in the US (Newberry), one in France (BNF) and two in Switzerland (Basel and Bern).
You may also be interested in...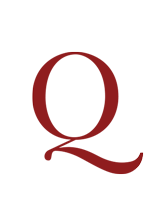 'THE BOOKSELLERS GROW RICHWITHOUT UNDERSTANDING THE BOOKS THEY SELL' LETTERS ON THE FRENCH NATION
: by a Sicilian Gentleman resident in Paris, to his Friend in his own Country. Containing an useful and impartial Critique on that City, and the French Nation. Translated from the Original.
First edition of this translation, very rare, of a work first printed in French in Paris in 1700 (see below) and, in a different translation, in English in 1704 as An agreeable Criticism of the City of Paris.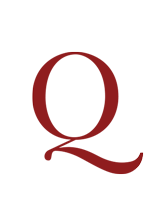 TURGOT,
Anne Robert Jacques and DUPONT de NEMOURS, Pierre Samuel, ed. Oeuvres posthumes ... ou mémoire de M. Turgot, sur les administrations provinciales, mis en parallele avec celui de M. Necker, suivi d'une lettre sur ce plan, & des observations d'un républicain sur ces mémoires; & en général sur le bien qu'on doit attendre de ces administrations dans les monarchies.
First edition, published by Honoré Gabriel Mirabeau. The work was originally drawn up by DuPont de Nemours in 1776 under the title Mémoire sur les municipalités after a draft left by Turgot. The Lettre which begins on page 99 was written by DuPont de Nemours and the Observations (p. 113ff.) by Brissot de Warville. The work was reprinted in 1788.