SCEPTICAL ESSAYS
BLOUNT, Sir Thomas Pope.
Essays on several Subjects …
London, Printed for Richard Bently … 1692.
Small 8vo., pp. [6], 178; a splash of mud to p. 25, but a very good, crisp copy in contemporary speckled sheep, spine worn at head, handwritten paper spine label.
£500

Approximately:
US $0
€0
Second edition of seven essays of 'considerable merit [that] display the easy scepticism and solid good sense and learning of the author to good advantage' (Pforzheimer). They deal with self-interest; the mischief of learning; education; respect for antiquity; the virtues of modern men; passion; and the uncertainty of human knowledge, all 'writ … in my idle hours, for my own entertainment' (Preface). A 'freedom from conventionality, and [an] air of comfortable cynicism … pervades them, a cynicism recognising the enormous prevalence of stupidity and falseness of all kinds, but also possessing a cheerful conviction of the possibilities of amendment' (DNB).

This is a paginary reprint, to p. 159, of the first edition (1691), where 'by compressing the Latin quotations, the text is typographically shortened by half a page' (Pforzheimer).

Wing B 3349; Pforzheimer 70.
You may also be interested in...
PRINTED AT THE NEW EXCHANGE [SKORY, Edmund, attributed author].
The Copie of a Letter written from Paris, the 20. of May 1610. Declaring the Maner of the Execution of Francis Ravaillart [sic], that murthered the French King. With what he was knowen to confess at his Death …
First edition, scarce. 'Good King Henri' IV, the first Bourbon king of France, was a religious moderate best known for his promulgation of the Edict of Nantes in 1598. Guaranteeing religious liberty to Protestants earned him many enemies however, including the Catholic zealot François Ravaillac, by whom he was stabbed to death in Paris in May 1610. News of the assassination was carefully controlled in England through pamphlets like this one (see below).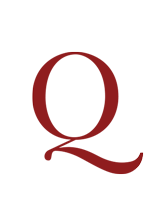 PLUNKET AND MACLAINE GENUINE ACCOUNT (A)
of the Life and Actions of James Maclean, Highwayman, to the Time of his Trial and receiving Sentence at the Old Bailey. Containing his Robberies, Gallantry at publick Places, with other remarkable Transactions. Together with some Account of Plunket his Companion.
First edition, the scarcer of two contemporary pamphlet biographies of the 'gentleman highwayman' James Maclaine (1724-1750). The son of a Scottish Presbyterian minister, Maclaine, having squandered an early inheritance and his wife's money, joined up with a down-at-luck apothecary, William Plunkett, to turn highwayman. The pair committed nearly twenty robberies in the next six months, masked and on horseback. Among their victims were Lord Eglington and Horace Walpole. Maclaine was finally apprehended in June 1750 – in his rooms were found, among other things, Lord Eglington's coat and blunderbuss, two pistols and twenty purses. Taken to the Gatehouse, Maclaine became the talk of the town, 'Numbers of Quality … crouding in upon him daily'. He was tried at the Old Bailey in September (his ill-considered defence is presented here on pages 25-31), and executed soon after. His skeleton makes an appearance in Hogarth's depiction of the Royal College of Physicians in The Four Stages of Cruelty (1751).