ON INTEMPERANCE IN EATING AND DRINKING
BOLTON, Robert.
Letters and Tracts on the Choice of Company and other Subjects. The second Edition.
London: Printed for J. Whiston and B. White … and R. and J. Dodsley … 1762.
8vo., pp. [2], xxxii, 304; a very good copy in contemporary mottled calf, morocco label, small crack to head of spine, stamped 'Bond' on front free endpaper.
£325

Approximately:
US $0
€0
Second edition; a reissue of the sheets of the first edition with a cancel title-page and advertisement replacing the original title leaf A1. As well as the title tract, the volume includes essays 'On Intemperance in Eating', 'On Intemperance in Drinking', 'On Pleasure' and 'On Public Worship', and 'A Letter to a Young Nobleman, Soon after his leaving School', apparently written in 1737/8. The author was the Dean of Carlisle.
You may also be interested in...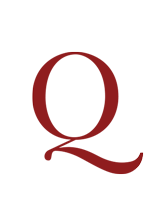 PROMOTING AGRICULTURE IN THE COLONIES SOCIETY FOR THE ENCOURAGEMENT OF ARTS, MANUFACTURES, AND COMMERCE.
Premiums by the Society, established at London, for the Encouragement of Arts, Manufactures, and Commerce.
First edition of the 1759 list of premiums. The Society for the Encouragement of Arts, Manufactures and Commerce, now known as the Royal Society of Arts, was founded in 1754 by William Shipley, a drawing master living in Northampton, to awarded 'premiums' (cash prizes) to support improvements in the liberal arts and sciences. A key stipulation was that these should be freely available to all and not protected by patent. The Society held its first meeting in Rawthmell's Coffee House, Covent Garden in1755, and later that year awarded its first premiums, and from 1756 also awarded medals.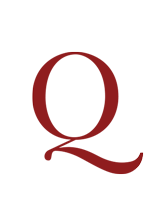 BROWNE, Sir Thomas.
Pseudodoxia Epidemica: or, Enquiries into very many received Tenents, and commonly presumed Truths ... The second Edition, corrected and much enlarged by the Author. Together with some marginall Observations, and a table alphabeticall at the End ...
Second edition revised. 'The publisher's claim ... "corrected and much enlarged by the Author" was fully justified. New chapters and paragraphs were freely inserted and some excisions were made. Many technical terms and quotations in the original languages were dropped, rhetorical questions were altered to positive statements, and small improvements were made throughout. Of the [new] marginal annotations some were by the author, but others, printed in smaller type, were by an admirer of the work, who was also responsible for the Alphabetical Table. This is made plain in the Advertisement signed N.N. on B1b. Wilkin suggested that this admirer may have been the Rev. Mr. Whitefoot of Norwich, who was a close friend of the author and used the same initials in a manuscript discourse preserved in the British Museum' (Keynes).