[BOUCHER, Jean].
Apologie pour Iehan Chastel Parisien, execute a mort, et pour les peres & escholliers, de la Societé de Iesus, bannis du royaume de France. Contre l'arrest de Parlement, donné contre eux a Paris, le 29 Decembre, 1594. Diuisée en cinq parties. Par François de Verone Constantin.
[Paris?], 1595.
8vo, pp. [12], 243 (i.e. 253), [3]; ornament to title-page, initials; light damp stain to lower corner of D1, small burn mark to I5, printed slip correcting one line of verse pasted to p. 243; a very good copy bound in 17th-century calf, five raised bands, spine richly gilt with gilt lettering-piece, gilt border to covers, gilt edges and turn-ins, marbled endpapers and edges; upper joint slightly cracked at top, extremities a little rubbed; bookplate removed from front pastedown, ink note facing title.
£600

Approximately:
US $827
€673
First edition of Boucher's pseudonymous apology for Jean Châtel's attempted assassination of Henri IV, described by the author as an 'acte heroique'. Boucher (1548-1644) was prior and rector of the Sorbonne and an active member of the Catholic League who openly incited violent revolt against Henry III and Henry IV, refusing to accept the latter's conversion to Catholicism. The Apologie was written during his exile in the Netherlands. On 27 December 1594, the nineteen-year-old Châtel attacked Henri IV with a knife in the chamber of his mistress Gabrielle d'Estrées, cutting the king's lip and breaking a tooth. While Châtel was publicly tortured and dismembered, an enquiry discovered that he had studied with the Jesuits at the Collège de Clermont. The Jesuits were quickly accused of supporting Châtel's attempted regicide; Père Guignard, the Jesuits' librarian in Paris, was publicly executed and the Jesuits were expelled from France by parliamentary decree. In addition to defending Châtel, Boucher deplores the actions against the Jesuits and encourages a new attempt on Henri's life.

A second edition of the Apologie appeared in 1610 following Henri's assassination by François Ravaillac, and a Latin translation, entitled Jesuita Sicarius, was published in 1611.

Adams B2569; Brunet V, 1146. COPAC records four copies (British Library, Cambridge University Library, LSE, Merton College Oxford).
You may also be interested in...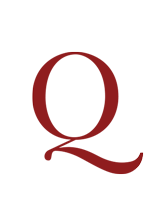 [NAVEAU, Jean-Baptiste].
Le financier citoyen.
A fine copy of the first edition of this anonymously published work on the financial administration of France. All we know about Jean-Baptiste Naveau (1716–1762) is that he was 'directeur de correspondance et fermier des devoirs de Bretagne' (Quérard). This work examines the policies of the ministry of finance since the beginning of the seventeenth century, and reflects upon the major economic theories of that period. Naveau goes on to question the financial policies of his day and the impact on the national resources, farming in particular. He then discusses the current system of taxation and its impact on the social classes, agriculture, trade and consumption. Naveau's ideas on taxation were critically reviewed by Voltaire in his L'homme aux quarante Écus (1768).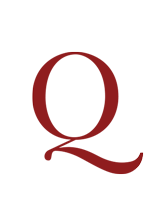 ELIZABETHAN SCHOOL BOOK OCLAND, Christopher.
Anglorum praelia, ab Anno Domini. 1327. anno nimirum primo inclytissimi Principis Eduardi eius nominis tertii, usque ad Annu[m] Domini 1558. Carmine summatim perstricta. Item. De pacatissimo Angliae statu, imperante Elizabetha, compendiosa narratio . . . Hiis Alexandri Nevilli Kettum: tum propter argumenti similitudinem, tum propter orationis elegantiam adiunximus.
First published in 1580, this is one of three closely similar 1582 editions of Ocland's Anglorum proelia which add two works at the end: Ocland's Eirēnarchia (a continuation of Anglorum proelia first published in 1582) and Alexander Neville's account of the 1549 Norfolk rising, De furoribus Norfolciensium Ketto duce (first published in 1575).