BOWRING, Sir John.
Ancient Poetry and Romances of Spain …
London, for Taylor and Hessey, 1824.
8vo, pp. xvi, 328; ink ownership inscription of Thomas Bowring, dated Brooklyn, 1879, to the front flyleaf; a good copy in 19th century green half morocco, upper edge gilt, the others uncut, spine gilt, lightly rubbed.
£200

Approximately:
US $0
€0
First edition. Bowring had long had a soft spot for Spain ('I love Spain as a country, and Spaniards as a people. In other lands I single out special objects for my regard … in Spain, my affections pervade and cling to the whole population', London Magazine, 1823, quoted in Hitchcock). He first went there in 1813, aged 21, on business, and his first writings, beginning with 'Some Account of the State of the Prisons in Spain and Portugal' (Pamphleteer, 1813), are all about the Peninsula.

Bowring was an early translator of traditional Spanish romances. 'The popular poetry of Spain is … especially interesting, because it is truly national. Its influence has, perhaps, served more than any other circumstance to preserve, from age to age, the peculiar characteristics of the Spanish nation. Their language, their habitual thoughts and feelings, their very existence, have all borrowed the hues of their romantic songs' (p. vi).

Provenance: Thomas Bowring (1847–1915) was the grandson of Benjamin Bowring (a cousin of Sir John), who ran the New York office of the family shipping business.

Palau 34236. Richard Hitchcock, 'John Bowring, Hispanist and translator of Spanish poetry', Sir John Bowring 1792–1872: Aspects of his Life and Career. Papers delivered at a conference held at the University of Exeter on 16–17 October 1992 …, ed. Joyce Youings (1993), pp. 43–53.
You may also be interested in...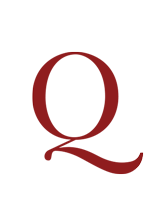 TENNYSON AND THE HALLAMS TENNYSON, Alfred, Lord.
Timbuctoo. A Poem, which obtained the Chancellor's Medal at the Cambridge Commencement, 1829. [Cambridge, John Smith, 1829.] [bound with:] LUSHTON, Franklin and Henry Sumner MAINE. Memoir of Henry Fitzmaurice Hallam. For private Distribution: [London: Spottiswoode and Shaw, c. 1851].
First editions. Timbuctoo, extracted from Prolusiones Academicae, is Tennyson's first named appearance in print. It is bound here with the rare Memoir of Henry Fitzmaurice Hallam, the second son of the historian Henry Hallam. His brother Arthur had died in 1833 at the age of 22, and became the subject of Tennyson's In Memoriam. Seventeen years later, just months after the publication of that work, Henry Fitzmaurice also died, in similarly tragic circumstances, at the age of 26.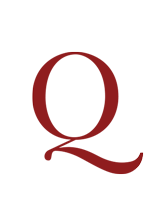 BROWNE, Sir Thomas.
Pseudodoxia Epidemica: or, Enquiries into very many received Tenents, and commonly presumed Truths ... The second Edition, corrected and much enlarged by the Author. Together with some marginall Observations, and a table alphabeticall at the End ...
Second edition revised. 'The publisher's claim ... "corrected and much enlarged by the Author" was fully justified. New chapters and paragraphs were freely inserted and some excisions were made. Many technical terms and quotations in the original languages were dropped, rhetorical questions were altered to positive statements, and small improvements were made throughout. Of the [new] marginal annotations some were by the author, but others, printed in smaller type, were by an admirer of the work, who was also responsible for the Alphabetical Table. This is made plain in the Advertisement signed N.N. on B1b. Wilkin suggested that this admirer may have been the Rev. Mr. Whitefoot of Norwich, who was a close friend of the author and used the same initials in a manuscript discourse preserved in the British Museum' (Keynes).