BRÉHAUT, T.Collings, Rev.
Cordon training of fruit trees. Diagonal, vertical, spiral, horizontal. Adapted to the orchard-house and open-air culture.
London, Longman Green, Longman and Roberts, 1860.
12mo, pp.[6], 119, [1], with eight plates and a frontispiece; upper edge a little dusty, else a very good copy in the original publisher's embossed green cloth, spine gilt, chipped at head and foot.
£175

Approximately:
US $0
€0
First edition. Thoughtfully dedicated to 'persons of moderate incomes,' this brief guide intends to help any man become his own gardener and the proud possessor of a fruitful orchard, using the cordon method to ensure bumper crops even when space is at a premium. Bréhaut's advice on how to create and manage cordons covers techniques for planting and pruning, as well as a list of varieties suitable for very specific circumstances, i.e. indoors, or within a very restricted area.

The plates provide clear illustrations of cordoning techniques, while the frontispiece demonstrates the layout of a 12-foot high wall of cordoned peaches.

Bréhaut was an enthusiastic fruit gardener, and this is one of several books he penned on the subject.
You may also be interested in...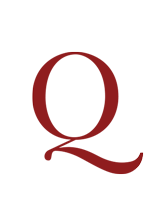 REMARKABLE OAKS ROOKE, Hayman.
Descriptions and Sketches of some remarkable Oaks, in the Park at Welbeck, in the County of Nottingham, a Seat of His Grace the Duke of Portland. To which are added, Observations on the Age and Durability of that Tree. With Remarks on the annual Growth of the Acorn …
First edition. The park surrounding Welbeck Abbey had always been famed for its oaks (Wren used their timber in the roof of St Paul's), reckoned to be the largest in Nottinghamshire. Major Rooke (c.1723-1806), a local antiquary, here describes and depicts these magnificent trees, including the famous Greendale Oak, 'thought to be above seven hundred years old' (p. 9), which in 1724 had a coach-sized arch cut through the trunk after the first Duke of Portland bet the Earl of Oxford that he could drive a horse and carriage through it.
HENREY, Blanche Elizabeth Edith.
British Botanical and Horticultural Literature before 1800. Comprising a History and Bibliography of Botanical and Horticultural Books Printed in England, Scotland, and Ireland from the Earliest Times until 1800.
First edition. Henrey's comprehensive and authoritative historical and bibliographical account of early British botanical works: 'Blanche Henrey's elegantly printed British Botanical and Horticultural Literature before 1800 (3 vols, Oxford, 1975) is [a] useful point of entry for research and is particularly valuable for information concerning historical publications on botanical gardens and seedsmen' (J.L. Thornton and R.I.J. Tully Thornton and Tully's Scientific Books, Libraries and Collectors, ed. A. Hunter (Brookfield, VT: 2000), p. 327).