BRAY, Charles.
The philosophy of necessity; or, the law of consequences; as applicable to mental, moral, and social science.
London, Longman et al, 1841.
Two volumes, 8vo, continuously paginated, pp. viii, [4] contents and blank, 299, [3] colophon, advertisement, and blank; [4], [299]-663, [1] errata; light browning throughout, some pencil marginalia and an annotation to the rear free end-paper of vol. I; a very good copy in the original publisher's blind-stamped cloth, re-backed, preserving sections of the original spines as numbering and lettering-pieces; extremities a little bumped and rubbed.
£450

Approximately:
US $601
€509
First edition. Bray (1811-84), a Coventry ribbon manufacturer, was converted to phrenology by George Combe, with whom he formed a close association; he was also close in early life to George Eliot and to Herbert Spencer. The Philosophy of Necessity was published during the Chartist ferment, when Bray was a firm adherent of Owenite social ideas, and active in the workers' educational and cooperative movement in Coventry. His intention was to provide a natural philosophy, or a psychology, of ethics and social science, asserting the regularity and essential benevolence of natural laws, governing mind as well as matter: '…the laws of the moral world are, through the instrumentality of pleasure and pain, and of the definite constitution given to man by his Maker, as fixed and determinable as the laws of the physical world' (preface). From this he derived - unlike Combe, and in the face of the individualism dominant in natural philosophy and theology in the 1840s, a social principle of cooperation. For a stress on Bray's influence, and his significance as a precursor of the 'incarnational social thought' which was pervasive in Britain by the time of this edition, see Boyd Hilton The Age of Atonement (1988), pp. 324-5.

Foxwell, Bibliography of the English Socialist School, p. 52; Stammhammer II, 50-1.
You may also be interested in...
THE ENGLISH: BEAUTIFUL BUT FLIGHTY GÉNIE ANGLOIS (LE),
ou histoire abrégée des revolutions fréquentes de la Grande-Bretagne; par un esprit desintéressé.
First and only edition of this curious children's history of England in French, up to the death of Queen Anne in 1714.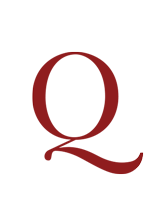 HOLROYD, John Baker, Earl of Sheffield.
Observations on the Impolicy, Abuses, and False Interpretation of the Poor Laws; and on the Reports of the two Houses of Parliament.
First edition. Holroyd (1735–1821) highlights current abuses of the Poor Laws and praises the efforts at reform then being debated in Parliament. 'There remains not a question that the Reports will encourage and promote various suggestions and useful observations, that will elucidate and enlighten still further this great, important, and interesting subject.' (p. 60). This process culminated in the great reform of the Poor Laws in 1834.