BRENET, Albert.
Aeromaritime.
Paris, Mont-Louis, Clermont Ferrand, c. 1930.
62 x 99 cm, lithographed poster in full colour, a few short tears at head, repaired with backed on linen, A-.
£1500

Approximately:
US $0
€0
In the 1930s, commercial aviation was in its infancy in Africa. The French colonists decided to pioneer an air service, Aeromaritime, to enhance the existing maritime links between Senegal and the Congo, under the auspices of the Compagnie des Chargeurs Réunis, a shipping company, which subsequently leveraged the existing African commercial infrastructure. Launched on the Dakar to Pointe Noire coastline using amphibious planes such as that featured here, the efficacy of the project was significantly impeded by matters of sheer distance (more than 6000km), climate and rainforests. An interesting souvenir of the French colonial era in Africa.

Albert Brenet (1903-2005) was variously appointed Peintre de la Marine, de l'air and de l'Armée by the French Ministry of Defence. This poster exhibits his characteristic technical accuracy.
You may also be interested in...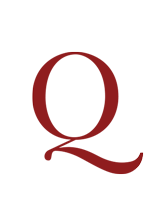 WILLIS, George Brandor.
View of Bayonne, taken from the sand hills on the left of the Adour, when occupied by the British forces on the 12 of March 1814, by Lieutenant George B. Willis, of the Royal Artillery. Dedicated with permission to the Rt. Hon. Earl Mulgrave, Master General of the Ordnance, &c. &c. &c. This print is intended to commemorate the illustrious return of Field Marshal the Duke of Wellington, and that proud period, when after a glorious career of victory, and the deliverance of Spain and Portugal by British valour and perseverance, the English standard was planted before the walls of Bayonne, and the legitimate sovereign of France recalled to add his seal to the general peace of Europe!
On his return from the Peninsular campaign, Wellington first took his seat in the House of Lords and was officially welcomed by the Queen at Buckingham House on 28 June, four days after the publication of this tribute by Edward Orme.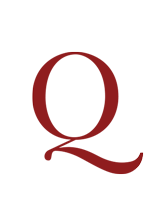 TURGOT,
Anne Robert Jacques and DUPONT de NEMOURS, Pierre Samuel, ed. Oeuvres posthumes ... ou mémoire de M. Turgot, sur les administrations provinciales, mis en parallele avec celui de M. Necker, suivi d'une lettre sur ce plan, & des observations d'un républicain sur ces mémoires; & en général sur le bien qu'on doit attendre de ces administrations dans les monarchies.
First edition, published by Honoré Gabriel Mirabeau. The work was originally drawn up by DuPont de Nemours in 1776 under the title Mémoire sur les municipalités after a draft left by Turgot. The Lettre which begins on page 99 was written by DuPont de Nemours and the Observations (p. 113ff.) by Brissot de Warville. The work was reprinted in 1788.