THE BINDON LANDSLIP AND THE SECOND COMING
BRIEF ACCOUNT (A)
of the Earthquake, the solemn Event which occurred near Axmouth, Devonshire, on the 25th December, 1839 …
London: James Nisbett and Co. … 1840.
8vo., pp. 12; a very good copy in modern wrappers.
£750

Approximately:
US $0
€0
First edition, very rare. The landslip at Bindon near Axmouth on the Jurassic Coast of Devon, which took place over the Christmas of 1839, was perhaps the most dramatic geological event in nineteenth-century England. Months of heavy rain weakened the clay foundations of the coastal landscape, sending eight million tons of rock crashing into the sea over the course of several days, and creating the features now known as Goat Island and the Chasm.

The author of A Brief Account laments that the natural disaster was 'only slightly noticed by the newspapers', and proceeds to explain its significance as a sign of the coming 'great tribulation'. He quotes several remarkable witness accounts and newspaper reports, as well as Biblical prophecy, asserting that the disaster is of unprecedented proportions and only the first of many that 'will follow quickly one upon another, the nearer we draw to Christ's second coming'. The destruction of 'four dwellings' and 'a turnip field … thrown full half a mile' presents, he says, a scene of devastation that 'may fitly be compared to the desolated lands of Babylon'.

He reserves special scorn for 'geologists' who 'have become fools' by seeking scientific explanations for the disaster, 'to the entire leaving out the God of nature who, works above all natural causes'. The landslip at Axmouth is famous as the subject of significant study by two of the age's leading geologists, W. D. Conybeare and William Buckland, who published a volume of Ten Plates documenting the events in 1840.

COPAC and OCLC together record only one copy, at the British Library.
You may also be interested in...
PRINTED AT THE NEW EXCHANGE [SKORY, Edmund, attributed author].
The Copie of a Letter written from Paris, the 20. of May 1610. Declaring the Maner of the Execution of Francis Ravaillart [sic], that murthered the French King. With what he was knowen to confess at his Death …
First edition, scarce. 'Good King Henri' IV, the first Bourbon king of France, was a religious moderate best known for his promulgation of the Edict of Nantes in 1598. Guaranteeing religious liberty to Protestants earned him many enemies however, including the Catholic zealot François Ravaillac, by whom he was stabbed to death in Paris in May 1610. News of the assassination was carefully controlled in England through pamphlets like this one (see below).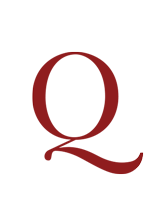 MASQUERADES, MORALITY AND PUBLIC BROTHELS ESSAY UPON MODERN GALLANTRY (AN).
Address'd to Men of Honour, Men of Pleasure, and Men of Sense. With a seasonable Admonition to the young Ladies of Great Britain … The Second Edition.
Second edition, unrecorded, published in the same year as the first – apparently from the same setting of type with the title-page altered to add the edition statement.