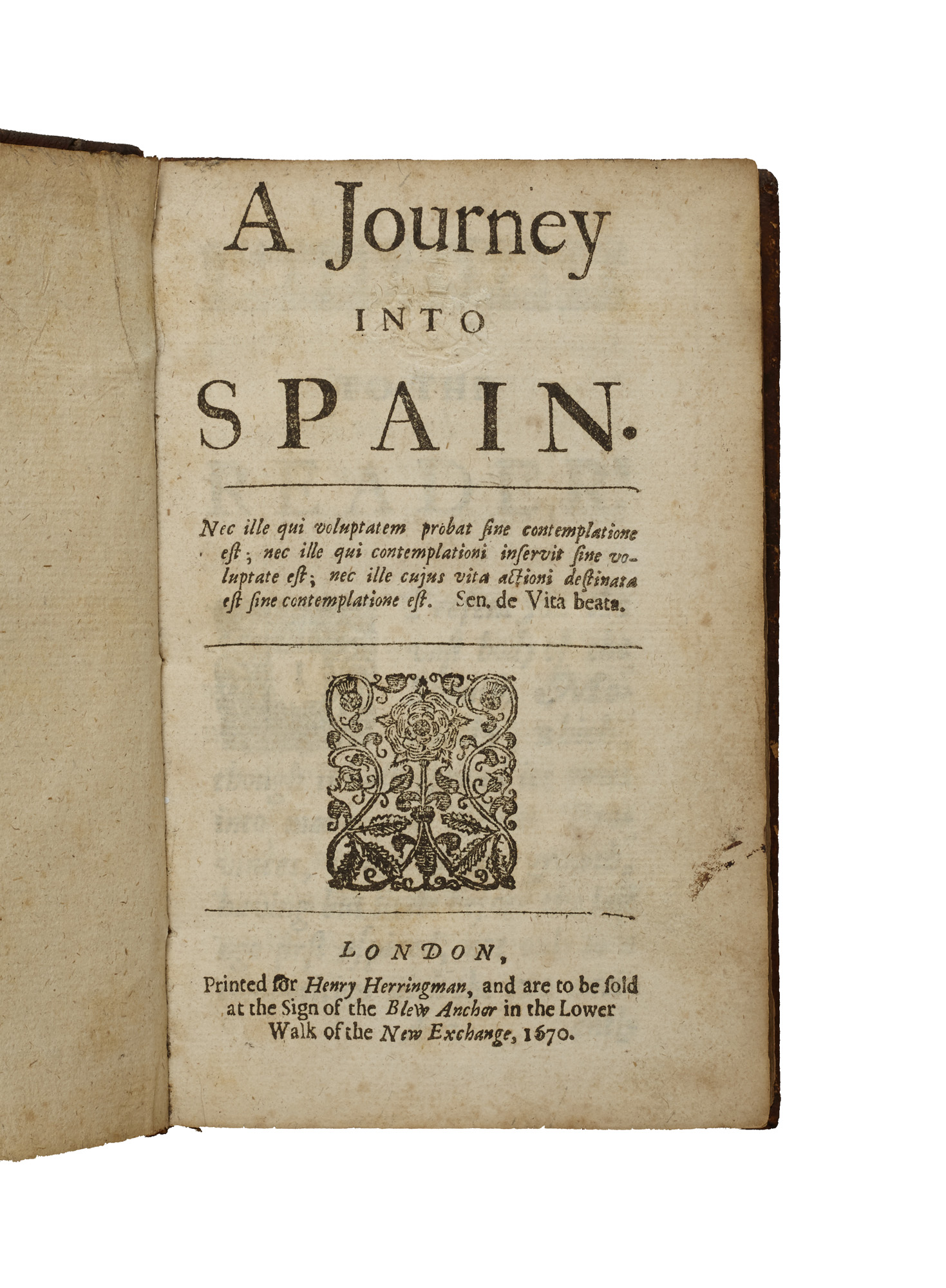 [BRUNEL, Antoine de.]
A journey into Spain.
London, printed for Henry Herringman, 1670.
8vo (165 x 105 mm), pp. [viii], 247, [1, blank]; slightly browned; contemporary sheep; extremities rubbed; some worming to front cover; remnants of label on spine; from the library of the earls of Macclesfield.
£950

Approximately:
US $0
€0
First edition in English. A free and abridged translation of Voyage d'Espagne curieux, historique et politique, first published anonymously in 1665. Setting out from the Netherlands in 1651 in the company of François van Aerssen, Brunel toured France, Germany and Italy before travelling to Spain in March 1655. The party made its way to Madrid via San Sebastián, Vitoria and Burgos, returning to France at the end of June via Zaragoza, Tudela and Pamplona. Aranjuez and Alcalá de Henares are also described. Brunel compiled this account of his travels around 1657 using his own notes and those of Van Aerssen (who drowned on his return to the Netherlands and to whom the work is sometimes attributed).

A Journey into Spain, in its portrayal of the country as religiously, politically and socially backward, demonstrates a conscious awareness in Europe of Spain's decline as a world power during the mid-seventeenth century. Brunel's account of his experiences in Spain confirm John Lynch's statement that the 'syndrome of rural poverty, depopulation, financial chaos, and recession of American trade produced Spain's first great crisis in the modern period. The crisis can be dated between 1598 and 1620, and it was a crisis of change, denoting a reversal of the economic trends of the sixteenth century. The worst was still to come. From 1640 political disintegration and military collapse compounded the economic disorder and reduced Spain to absolute depression. And by this time there was no hope of relief from America' (Lynch, Spain under the Habsburgs II pp. 10–11).

Palau 372954; Wing B5230.
You may also be interested in...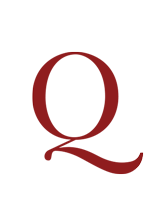 BURTON, Sir Richard Francis (editor and translator).
The lands of Cazembe. Lacerda's journey to Cazembe in 1798. Translated and annotated by Captain R. F. Burton, F.R.G.S. Also journey of the Pombeiros P. J. Baptista and Amaro Josée, across Africa from Angola to Tette on the Zambeze. Translated by B. A. Beadle; and a résumé of the journey of Mm. Monteiro and Gamitto by Dr. C. T. Beke.
First edition. The publication of this volume was prompted by the interest 'excited by the recent letters of Dr. Livingstone concerning the country of the Cazembe and neighbouring regions of Central Africa' (p. [iii]), and the bulk of the work is comprised of Burton's edition of Francisco José Maria de Lacerda e Almeida's diaries, letters and memoranda relating to his expedition to Cazembe (or Kazembe) in 1798, together with supplementary material, which Burton also translated from the Portuguese. Burton's text (which occupies pp. 1-164 of the volume) was originally intended to be accompanied by two appendices: 'Notes on How I Found Livingstone in Central Africa: Travels, Adventures and Discoveries, by Henry M. Stanley' and 'Being a Rejoinder to the "Memoir on The Lake Regions of East Africa Reviewed, in Reply to Captain Burton's letter in the Athenaeum, No. 1899" by W.D. Cooley'. However, since they were of 'a controversial and critical nature' (Penzer), they were rejected by the Royal Geographical Society and then privately published by Burton as Supplementary Papers to the Mtáwá Cazembe (Trieste: 1873).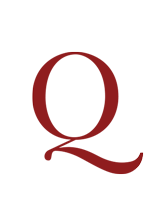 [ORAN.]
Diario distinto di tutto il seguito per la spedizione fatta d'ordine della maesta cattolica di Filippo V. Re delle Spagne della grande armata navale, e terrestre per la seguita conquista, e ricuperazione della piazza d'Orano in Affrica, e de' gloriosi progressi delle armi della maesta' sua contro gl'infedeli.
A daily account in Italian from 20 June to 8 July 1732 of the Spanish capture of Oran. The Moroccan city had been governed by Spain since 1509 but had fallen into Ottoman hands in 1708. This 1732 invasion brought Oran once more under Spanish control, in which it remained until 1792.