CADE, Tom J. and R. David DIGBY, artist.

The Falcons of the World.
London: William Collins and Co. Limited, 1982.
4to (309 x 230mm), pp. 188, [3 (bibliography)], [1 (index)]; colour-printed double-page title after Digby, 3 double-page and 39 full-page colour-printed illustrations in the text after Digby, illustrations and diagrams in the text, distribution maps in the text after Ron Hayward; original blue boards, spine lettered in gilt, dark-blue endpapers, dustwrapper; corners lightly bumped, dustwrapper slightly rubbed and creased at edges, price-clipped and a little faded, nonetheless a very good copy.
£45

Approximately:
US $0
€0
First British edition. A comprehensive overview of the genus falco written by Tom J. Cade, Professor of Ornithology in the Division of Biological Sciences at Cornell University and Director of Raptor Research at the Laboratory of Ornithology. The first part discusses general scientific aspects of the genus – including classification, distribution and migration, feeding adaptations, size and flying performance, hunting success, reversed sexual dimorphism, and social behaviour and reproduction – and the second comprises the thirty-nine species descriptions, each of which is illustrated with paintings by the British ornithological artist Ron David Digby.
You may also be interested in...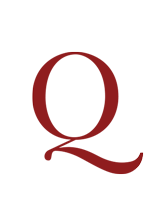 NIGHTINGALES, CANARIES AND CARDINALS [WARD, Thomas?].
[SONGBIRDS.]
'Third' edition, revised, of a scarce early manual for the cage-bird fancier, first published in 1728. No copy of a stated second edition is recorded, but the work was an adaptation of the earlier Bird-fancier's Delight (1714) (4 copies in ESTC). This edition includes some minor changes and adds a contents list at the end.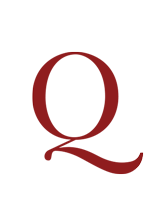 WILLIS, George Brandor.
View of Bayonne, taken from the sand hills on the left of the Adour, when occupied by the British forces on the 12 of March 1814, by Lieutenant George B. Willis, of the Royal Artillery. Dedicated with permission to the Rt. Hon. Earl Mulgrave, Master General of the Ordnance, &c. &c. &c. This print is intended to commemorate the illustrious return of Field Marshal the Duke of Wellington, and that proud period, when after a glorious career of victory, and the deliverance of Spain and Portugal by British valour and perseverance, the English standard was planted before the walls of Bayonne, and the legitimate sovereign of France recalled to add his seal to the general peace of Europe!
On his return from the Peninsular campaign, Wellington first took his seat in the House of Lords and was officially welcomed by the Queen at Buckingham House on 28 June, four days after the publication of this tribute by Edward Orme.