FIRST ILLUSTRATED CAESAR PUBLISHED IN ITALY
CAESAR.
Caii Julii Caesaris invictissimi i[m]peratoris co[m]mentaria seculor[um] iniuria antea difficilia et valde mendosa. Nunc primum a viro docto expolita et optime recognita. Additus de novo apostillis. Una cu[m] figuris suis locis apte dispositis. Nec non regulata tabula ...
(Colophon) Venice, Agostino Zani, 17 August 1511.
Folio, ff. [iv], 110, [8, index]; title in red, title-page with large woodcut battle scene in black surrounded by ornamental borders in red, the same woodcut on f. 1r, large woodcut of 'Lentulus' surrounded by a crowd to f. 51r (opening of De bello civili), woodcuts at the opening of each book, woodcut initials; occasional light offsetting, light toning to upper margins, a few small marks, discreet repairs to inner margins of first quire (slightly touching woodcut border to title and a few letters to title verso) and also to small wormholes in blank lower margins of ff. 9-20, but a very good, crisp and clean copy; rebound in 18th-century vellum, title and imprint lettered to spine in modern hand; some very faint marginal notes to first few quires, a few other early ink notes.
£4000

Approximately:
US $5548
€4534
A handsome copy of the first illustrated edition of Caesar's Commentaries published in Italy, adorned with charming half-page woodcuts at the opening of the De bello Gallico and De bello civili and with smaller vignette cuts at the beginning of each book. Describing Caesar's campaigns in Gaul from 58 to 52 BC, the Gallic War, written in lucid, unrhetorical Latin, is unique as a contemporary account of a foreign war by a Roman general. While more overtly political, the Civil War, Caesar's account of his clashes with Pompey culminating in the battle of Pharsalus in 48 BC, is enlivened with touches of sardonic humour. This edition was edited by Lucas Panaetius 'Olchinensis', a scholar from Ulcinj, a town on the southern coast of Montenegro with close ties to Venice. Panaetius also edited works by Aristotle, Cicero, Plautus, Marsilio Ficino, and Girolamo Savonarola, which appeared in Venice in the 1510s and 1520s. The publisher of Panaetius's Caesar, Agostino Zani, illustrated the narrative with lively woodcuts reproduced from the landmark 1493 edition of Livy printed in Venice by Johannes Rubeus for Lucantonio Giunta – an interesting example of the recycling of illustrations among Venetian publishers of classical works at this time. The style of the woodcuts is what scholars now term the popular style of the 1490 Malermi Bible, characterised by lively, action-filled narrative scenes. Zani published another edition of Caesar, following the success of this one, in 1517.

BL STC Italian p. 135; EDIT16 8146; Essling 1727; Sander 1503; USTC 817475. Not in Adams. Rare: COPAC records copies at the British Library and Bodleian only; Worldcat notes copies in only four US institutions (Brown University, University of Illinois, University of Texas, and UCLA).
You may also be interested in...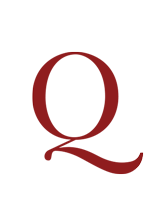 PLISCH UND PLUM IN RUSSIAN KHARMS, Daniil Ivanovich, translator. BUSCH, Wilhelm.
Plikh i Pliukh [Plisch und Plum].
First edition in book form, very rare, of Daniil Kharms's Russian free verse translation of the children's story by Wilhelm Busch about two mischievous dogs, second only in fame to his Max und Moritz. The translation had been first published in the children's magazine Chizh in 1936 (nos. 8-12), and remained in print throughout the century.
[PORCELAIN] NYMPHENBURG. Abbildung der vorzüglicheren Artikel der königlichen bayerischen Porcellan Manufactur zu Nymphenburg. [Munich], 1831.

(Bound with:)

NYMPHENBURG. Preis-Courant über die vorzüglicheren Artikel in weissem Porcellan, welche bei der Königlich-Bayerischen Porcellan-Manufactur in Nymphenburg verfertigt werden, und welche in der königl. Niederlage zu München, Kaufinger-Strasse Nro. 1020 zu haben sind. (Munich, 1831).
A fine copy of the very rare trade catalogue of the porcelain wares available at the Royal Bavarian porcelain manufacture Nymphenburg, offered here with the original 'price list'. This is the first trade catalogue produced at Nymphenburg and possible the earliest trade catalogues for porcelain in Germany.