'THE INGENIOUS PERFORMANCE'
CAMPBELL, George.
A dissertation on miracles: containing an examination of the principles advanced by David Hume Esq; in an essay on miracles...
Edinburgh, for A. Kincaid & J. Bell, 1762.
8vo, pp. xii, 288, without the half-title with errata on the verso; a few marginal pencil markings and a single marginal annotation to p. 96, clean tear without loss to p.45, lightly toned, occasional foxing, a very good copy in contemporary calf, double gilt-ruled border, neatly rebacked, panelled spine with double-gilt rules and red morocco label; contemporary ownership inscription of Mich. Kerney to the title-page.
£850

Approximately:
US $0
€0
First edition. This dissertation, expanded from a sermon preached before the provincial synod in 1760 is called by Mossner 'the most elaborate of the eighteenth century and is further remarkable in that it drew comment from Hume himself' (p. 292). Through an intermediary, the Reverend Hugh Blair, Campbell received criticism of his as yet unpublished work from Hume: 'I have perused the ingenious performance, which you were so obliging as to put into my hands, with all the attention possible... But the fault lies not in the piece, which is certainly very acute; but in the subject. I know you will say, it lies in neither, but in myself alone. If that be so, I am sorry to say that I believe it is incurable... I could wish your friend had not denominated me an infidel writer, on account of ten or twelve pages which seems to him to have that tendency; while I have wrote so many volumes on history, literature and politics, trade, morals, which in that particular at least, are entirely inoffensive. Is a man to be called a drunkard because he has been fuddled once in his lifetime? Your friend... is certainly a very ingenious man, tho' a little too zealous for a philosopher...' (ibid).

The Dissertation was generally admired. 'The most original part is the argument that the highest anterior improbabilty of an alleged event is counterbalanced by slight direct evidence' (DNB).

Michael Kerney (1734-1814) was a scholar of Trinity College, Dublin, and sometime Archdeacon of Raphoe.

Chuo III, 64; Jessop, p. 113; see Mossner, The Life of David Hume pp. 292-294.
You may also be interested in...
THE IVANHOE BALL, AN ATTENDEE'S COPY [LAGARENNE, Félicité, artist].
[Costumes d'Ivanhoe au bal donné par ... le prince et princess d'Orange à Bruxelles, mercredi le 5 février 1823.]
First and only edition of a fine and rare suite of ten hand-coloured lithographs commemorating a ball inspired by Scott's Ivanhoe, held in Brussels on 5 February 1823 by the Prince and Princess of Orange in honour of the British community in that city. There were thirty-two guests at the ball, all attending in elaborate costume, and dancing a quadrille that became the talk of the town, and remained 'the principal topic of conversation at Brussels' several months later (The Repository of Arts, May 1823). According the printed programme, Lord Danlo was Ivanhoe, the Black Knight was played by Mr de Janti, and Mrs Berkley took the role of Rowena. Further down the list is Mrs Fielden (sic), as Alicia, wife of the Joseph Ffeilden who owned this copy – she can be seen on the left in Plate VII.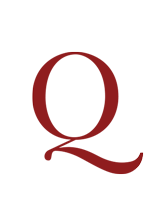 GALIANI, Ferdinando, Abbé.
Correspondance inédite de l'Abbé Ferdinand Galiani, conseiller du roi de Naples... Édition imprimée sur le manuscrit autographe de l'Auteur, revue et accompagnée de notes, par M. ***... Précédée d'une Notice historique sur la vie et les ouvrages de l'Auteur, par feu Ginguené, avec des notes par M. Salfi...
First edition, edited by Barbier, containing correspondence with Diderot, Grimm, Holbach, Morellet, and others.