CAMPBELL, Thomas.
Autograph letter, signed, to the novelist and socialite Lady Morgan, explaining why he cannot join her party.
'Wednesday Morning', no date, but late 1840.
1 page, 8vo., signed at the foot; in very good condition.
£175

Approximately:
US $0
€0
'I have been dying also several times during the last six months – I hope however to survive a few weeks when I shall be nearer to you when, in my new house in Victoria Square, I shall hope to see you frequently.' Campbell suffered increasing ill health towards the end of his life, but continued to publish. In the winter of 1840 he moved to Victoria Square: 'At present I am getting slowly through the press – with my Life of Petrarch – which will be out next month.'
You may also be interested in...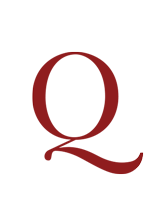 BROWNE, Sir Thomas.
Pseudodoxia Epidemica: or, Enquiries into very many received Tenents, and commonly presumed Truths ... The second Edition, corrected and much enlarged by the Author. Together with some marginall Observations, and a table alphabeticall at the End ...
Second edition revised. 'The publisher's claim ... "corrected and much enlarged by the Author" was fully justified. New chapters and paragraphs were freely inserted and some excisions were made. Many technical terms and quotations in the original languages were dropped, rhetorical questions were altered to positive statements, and small improvements were made throughout. Of the [new] marginal annotations some were by the author, but others, printed in smaller type, were by an admirer of the work, who was also responsible for the Alphabetical Table. This is made plain in the Advertisement signed N.N. on B1b. Wilkin suggested that this admirer may have been the Rev. Mr. Whitefoot of Norwich, who was a close friend of the author and used the same initials in a manuscript discourse preserved in the British Museum' (Keynes).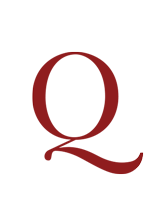 DISCHARGED FROM PARKHURST PRISON HALL, George, Governor of Parkhurst Prison.
Printed certificate of discharge completed in manuscript, signed 'George Hall'.
An intriguing piece of ephemera, discharging the 20-year-old Irishman Dennis O'Brian from Parkhurst Prison. The certificate notes that O'Brian had spent over eight months in confinement and almost five years on public works, that his prison trade was as a gardener, and that his conduct had improved and was generally good.