ART DECO BINDING
[CANAPE and CORRIEZ]. RÉGNIER, Henri de.
La Sandale Ailée.
Paris, Société des amis des livres modernes, 1914.
4to, pp. [8], 222, [4], with ten full-page colour plates in two states with differing colourways, with a further nine half-page images, appearing in one state within the text and another on additional sheets, numerous monochrome vignettes; a superfine copy in a stunning near-contemporary binding of full tan morocco by Canape and Corriez dated 1927, boards with corner bouquets onlaid in three coloured leathers, ruled to a panel design with a triple gilt rule and single pointillé rules, central circular panel to upper board with lyre device onlaid in cream morocco with brown morocco ornaments, on a gilt ground, within a double gilt fillet and single pointillé border, spine in six compartments with gilt-ruled raised bands, second compartment direct-lettered gilt, the others with central flowers of onlaid leathers within a double gilt fillet and single pointillé roll, board edges with a double gilt fillet, doublures richly gilt with a floral tool within a single gilt fillet border, central panels of lilac watered silk, matching lilac silk endpapers, all edges gilt; with the original wrappers bound in. Preserved in a leather-lined slipcase of marbled paper boards and matching morocco.
£3500

Approximately:
US $4681
€3965
Limited edition, Comte Foy's copy, number 35 of 125 copies produced for the members of the Société of this compendium of free verse by the Mallarmé-circle symbolist poet Henri de Régnier, attractively illustrated with reproductions of watercolours by noted French artist Antoine Calbet.
You may also be interested in...
BARROW, Sir John, Bt.
Travels into the Interior of Southern Africa. In which are Described the Character and the Condition of the Dutch Colonists of the Cape of Good Hope, and of the Several Tribes of Natives beyond its Limits: the Natural History of such Subjects as Occurred in the Animal, Mineral, and Vegetable Kingdoms; and the Geography of the Southern Extremity of Africa. Comprehending also a Topographical and Statistical Sketch of the Cape Colony: with an Inquiry into its Importance as a Naval and Military Station; as a Commercial Emporium; and as a Territorial Possession ... The Second Edition, with Additions and Alterations.
'Second and best edition', with an autograph letter signed from Barrow. The son of a journeyman tanner, Barrow (1764-1848) left school at 13, and was successively employed as a clerk in a Liverpool iron foundry, a landsman on a Greenland whaler, and a mathematics teacher in a Greenwich academy preparing young men for a naval career, before he was appointed Comptroller of Household to Macartney's celebrated embassy to China (1792-1794). His abilities impressed Macartney, who was appointed Governor of the Cape of Good Hope in 1797 and selected Barrow as his private secretary: 'Lord Macartney at once sent him on a double mission, viz. to reconcile the Kaffirs and Boers, and to obtain more accurate topographical knowledge of the colony, there being then no map which embraced one-tenth of it. In pursuit of these objects he traversed every part of the colony, and visited the several countries of the Kaffirs, the Hottentots, and the Bosjesmen, performing "a journey exceeding one thousand miles on horseback, on foot, and very rarely in a covered wagon, and full half the distance as a pedestrian, and never except for a few nights sleeping under a roof." On his return he received proof of Lord Macartney's approbation by being appointed auditor-general of public accounts […] Upon Lord Macartney's return to England [in 1799] disturbances again broke out between the Boers and natives, and Barrow was employed by General Dundas on a mission of reconciliation. At its close he married Miss Anna Maria Trüter, and in the year 1800 bought a house looking on Table Mountain, where he intended to settle "as a country gentleman of South Africa."' (DNB). However, the Treaty of Amiens (1802) thwarted his plans, and the Cape was evacuated and Barrow returned to England when the colony passed to the Dutch in 1803. In 1804 Barrow was appointed Second Secretary of the Admiralty and held the position until 1845, except for a brief period between February 1806 and April 1807.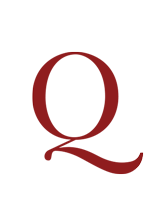 BAUDEAU, Nicolas, Abbé.
Eclaircissements demandés à M. N**, sur les Principes Economiques, & sur ses projets de législation; au nom des Propriétaires fonciers & des Cultivateurs François.
I: Rare first separate edition, first published in the Nouvelles Ephémérides, volume V, 1775, 'extrait des nouvelles éphémérides économiques' printed on verso of the cancel title. Daire considers this work to be the finest polemic of the Physiocratic school. Written following the publication of Necker's Sur la législation et le commerce des grains (1775), Baudeau here presents, in magnificent style, the arguments of the Physiocrats against Necker's theories.