circulation of money and the dynamics of supply and demandwith a complement of 14 tables of data
CAPPELLO, Pier Andrea (also CAPELLO).
Nuovo trattato del modo di regolare la moneta.
Venice, Lorenzo Baseggio, 1752.
4to, pp. [12], 152; 14 folding plates plus 1 folding leaf with a synoptic table of currencies; mild water staining to the lower gutters of the first two gatherings, but a fine, very attractive copy, uncut in the original carta rustica; upper hinge loose but holding; early ink library shelfmark to the front pastedown.
£5000

Approximately:
US $6688
€5665
Very scarce first edition. Cappello's work seeks to deduce the general principles regulating supply and demand by studying the relative circulation of gold and silver across twelve international markets. He offers the empirical basis of his study in fourteen tables which provide exhaustive details of his observations.

Cappello was a Venetian patrician who travelled to Spain, Germany and England on diplomatic missions on behalf of the Republic. Little is known about him, but one known detail is that of Galiani visiting him in 1751 and giving him a copy of his Della moneta, published the year before. Cappello's book played a considerable part in the mid-eighteenth century debates on coinage and the circulation of money, together with works such as Galiani's and those of other Italian writers including Broggia, Belloni (who praised the Nuovo trattato in the revised edition of his Dissertazione), Carli, Costantini, Fabbrini, Spinelli. Among them, Capello's peculiar strength lays more in the acquisition, selection and ordering of useful data then in any theoretical innovation. Among his proposals, as a measure for reducing the disorderly proliferation of coinages within the national market, is that, within the boundaries of a state, foreign currencies should be treated as goods for sale –and therefore purely subjected to market forces- rather than as units of account or as a medium of exchange.

Einaudi 860; Higgs 328; Kress Italian 281; Kress 5187; Goldsmiths' 8725; Melzi, II, 260; Cicogna 1544; not in Mattioli. COPAC lists 2 copies in the UK (UL and LSE), OCLC finds 3 copies in the US (Kress, Chicago, Northwestern).
You may also be interested in...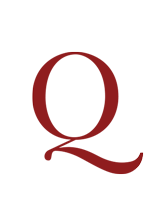 THE INGENIOUS ART OF SPECULATION: A MAN MAY SELL WHAT HE HAS NOT, AND GROW RICH. [GREENE, Asa.]
The perils of Pearl Street, including a taste of the dangers of Wall Street, by a late merchant.
First edition of a very early Wall Street novella, the fictional tale of Billy Hazard, an innocent carpenter's son from rural New York state determined to make it as a merchant in the city. Billy's attempts to establish himself in the mercantile trade in New York City are ultimately unsuccessful as his unhappy combination of gullibility and ignorance conspire to ruin him with a succession of three major failures. Billy's financial misadventures are perfectly illustrated in a passage recounting his foray into the Stock Market at the urging of his partner, his third and final failure: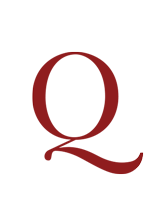 MIRABEAU, Victor de Riquetti, Marquis de.
Les Économiques. Par L['Ami] D[es] H[ommes].
Very rare first quarto edition of parts one and two, also issued in 12mo. A further volume of two additional parts was published in 1771. Mirabeau, who seems to have taken the title of this work from the Économiques of Xenophon, here gives various methods of economic instruction for the different levels of society; he also suggests the method of approach in the instruction of heads of government.