'VERY MODISH AMONG THE NOBILITY'
CASOTTI, [Laurentio].
A New Method of teaching the Italian Tongue to Ladies and Gentlemen. Wherein all the Difficulties are explain'd, in such a Manner, that every one, by it, may attain the Italian Tongue to Perfection, with a marvellous Facility, and in a very short Time …
London: Printed by E. Everingham at the Author's Expences, and sold by James Round … and by Joseph Archez … and by the Bookseller in St James's Street … 1709.
8vo., pp. [2], iv, [2], 102; slightly browned, marginal wormtrack at the end, touching a few words; several lines scratched out on p. 69, perhaps where the content ('Expressions of Kindness') was deemed inappropriate; else a very good copy in contemporary panelled calf, rubbed, joints cracked; ownership inscription of Edw. Chamberlayne.
£1500

Approximately:
US $0
€0
First and only edition, very rare, the only publication by Casotti, 'Italian Minister, and Professor', dedicated to Henry Petty, Baron Shelburne, (1675-1751) but printed at the author's expense.

A pronunciation guide and simplified grammar is followed by Familiar Words and Phrases (pp. 63-72), fifteen Dialogues (pp. 72-97) and twelve 'pleasant and facetious stories' (pp. 98-102). The Dialogues includes one between and Italian gentleman and an English coachman ('Will you take Eighteen Pence? / Indeed I cannot. 'Tis not enough.'); one on how to enquire about news ('There's talk of a Siege. They speak that the Duke of Marlborough has beaten the French Army'); one between two English girls learning Italian ('Is not the Italian tongue very fine? … / 'Tis very Modish among the Nobility / All the Ladies, in this time learn Italian'; and one between two English travellers, discussing Rome and Venice. A gentleman in one dialogue is studying with Casotti – 'a good Master, a very able Man in his Profession'; and Casotti appears himself in another, discussing the merits of England and her Queen with a pupil.

Henry Petty, son of Sir William Petty, and later first Earl of Shelburne, was apparently a former pupil of Casotti, of whom we can find only scattered record. In 1711 he was advertising in The Spectator for a five-o'clock Sunday service in Italian conducted by him in the Oxenden Chapel near Haymarket. If the New Method proved successful (it clearly did not), Casotti promised here 'another Piece of my Labours' (unspecified) and 'after that a Great Dictionary in two Parts'. Neither were published.

ESTC list two copies only: BL and Christ Church Oxford.

Alston XII, Italian 36.
You may also be interested in...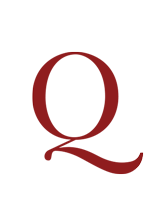 [SERGEANT, John].
Solid philosophy asserted, against the fancies of the ideists: or, the method of science further illustrated. With reflexions on Mr. Locke's essay concerning human understanding. By J. S.
First edition. The best-known work of the Roman Catholic philosopher and controversialist John Sergeant (1623–1707). 'The two philosophers to whom he is most opposed are Descartes and Locke, the "Ideists" whose distinction between ideas in the mind and external reality he saw as sowing the seeds for an incurable scepticism which he strongly attacked, but less clearly refuted. Locke is the main subject of his assault, no doubt because by this stage in the late 1690s it was Locke's philosophy which was the centre of attention. In place of the strongly repudiated "Way of Ideas" Sergeant attempts to set a philosophy of "Notions", a concept which some have seen, though on the basis of little evidence, as influencing Berkeley. Ideas Sergeant rejects because they close us off from the world of things – "Solid Philosophy" … Sergeant is a curious figure in the history of late seventeenth- and early eighteenth-century philosophy, combining his scholastic roots with glimpses of the modern world into an unstable synthesis of Catholic theology (albeit unorthodox), scholastic philosophy and elements of Lockean epistemology, the latter appearing to be a source on which he drew (as Locke noted) despite his overt rejection of much of its content' (Dictionary of seventeenth-century British philosophers, p. 724).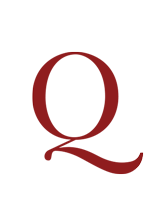 SENIOR, Nassau William.
Statement of the provision for the poor, and of the condition of the labouring classes, in a considerable portion of America and Europe … Being a preface to the foreign communications contained in the appendix to the Poor-Law Report.
First edition, presentation copy, inscribed at the head of the title 'The Earl of Radnor from the author'.